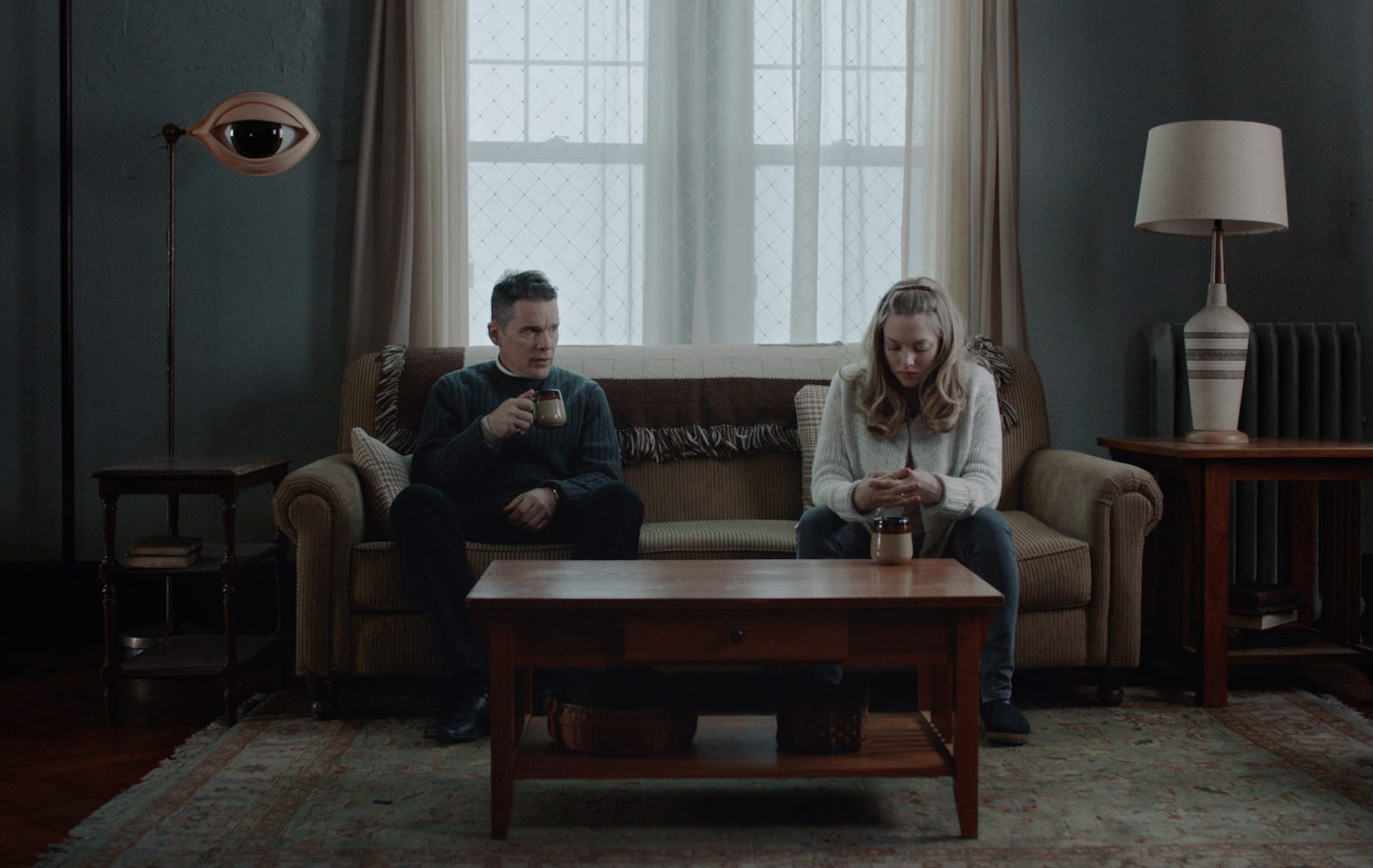 The seeds that John Cassavetes planted oh so many years ago are still providing a fruitful harvest in 2018. Character-centric films showcasing the ebbs and flows of what it means to alive, from the tribulations of parenthood and growing up to moral, political and philosophical dilemmas of the grandest nature. The most affecting and thought-provoking cinema for me has arisen in the independent scene Stateside this year but that's not to say the rest of the world didn't have anything to offer.
Honourable mentions:
You Were Never Really Here, Widows, Lady Bird, Hereditary, Support The Girls, The Third Murder, Black Panther & The Killing of a Sacred Deer.
10. SPRINGSTEEN ON BROADWAY | Thom Zimny
The Boss is back with what feels like one final hurrah. Now, I doubt it will be, but that doesn't stop this from being a tender and revealing portrait of a world-class artist coming to terms with his own narrative.
9. DON'T WORRY, HE WON'T GET FAR ON FOOT | Gus Van Sant
The sheer vulnerability not just from Joaquin Phoenix, who still remains one of the finest actors of the current era, but of the rest of the cast: Rooney Mara, Jonah Hill and possibly a career best from Jack Black?! Up there with the best Gus has made.
8. THE LAND OF STEADY HABITS | Nicole Holofcener
My first Holofcener and I will certainly be venturing back. A meandering and distressing piece of midlife crisis cinema with equally brilliant performances from Edie Falco and Ben Mendelsohn.
7. COLUMBUS | Kogonada
A late night watch that stayed with me for days. A film in many ways about the construction and building of lives, the beauty of human creation and introspection. Plus, an absolutely stellar score from Hammock.
6. JEUNE FEMME | Léonor Serraille
One that MarBelle was raving about last year that I finally got to see when it had its wide release this year. A debut film about what happens when life is fractured and you didn't have time to mature, featuring a truly exuberant performance from Laetitia Dosch. Wonderful.
5. BLACKKKLANSMAN | Spike Lee
Spike Lee returns with a supremely acerbic and downright entertaining portrayal of 70s race politics in America. A hearty meal of thought provoking criticisms on race and cinema history with a side of that classic Spike Lee flavour.
4. SHOPLIFTERS | Hirokazu Kore-eda
Kore-eda's culmination. An emotionally fraught and life-affirming portrayal of a disparate family on the fringes of society. If all a film can do is illuminate reality through an aesthetic means than this is cinema at its purest. Totally foundational.
3. PRIVATE LIFE | Tamara Jenkins
Tamara Jenkins' first film in eleven years is an absolute belter. A work which draws you to the point of the hopelessness its characters are experiencing. Kathryn Hahn and Kayli Carter deliver two of the best performances of the year with paralleling frenetic vulnerability. I hope Jenkins doesn't leave it as long until the next one.
2. OUTSIDE IN | Lynn Shelton
The biggest gut-punch of the year. Lynn Shelton is unflinching in her realisation of a man who is experiencing adult life for the first time in his forties. Necessarily awkward and uncomfortable, this is indie cinema at its bravest and most beautiful.
1. FIRST REFORMED | Paul Schrader
Ethan Hawke has described the first time he read Schrader's script for First Reformed as the equivalent to hearing an old lion's roar. A metaphor which couldn't be more apt. From the cinematography to its thematic bravado, this is Schrader's call to arms. An ode to cinema's greats and a searing portrait of the radicalisation of the human soul. One size fits all.
You can check out the rest of team DN's Top Ten picks here.