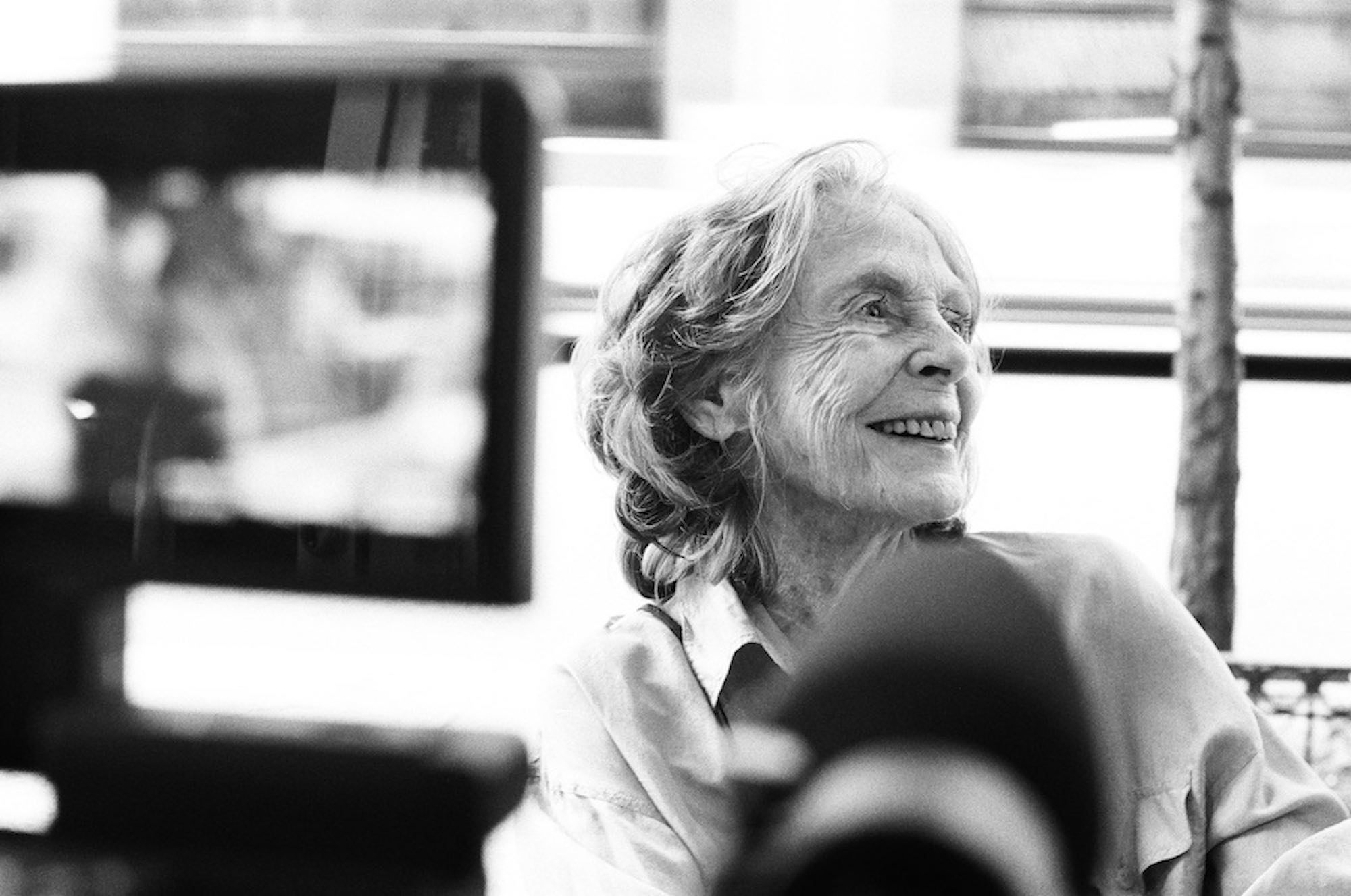 LA based filmmaker Pete Shanel's A Few Days With Jill Freedman does exactly what its beautifully succinct title proposes. Shanel follows Freedman throughout her house, and around New York querying her on her life as an artist and a New Yorker, but allowing the audience to get to know Jill as a person first and foremost. Freedman's warm personality is at the forefront of this film and it's what shines through in its brief seven minute runtime. DN spoke with Shanel about striking up a rapport with Freedman and how her life as an artist made an impact on him.
How did you come into contact with Jill and what began the process of making a film about her?
Initially, my idea was to go back to NYC, where I was born and raised, and do a documentary on the changing economic and cultural dynamics of the city. But, the idea never got off the ground until one day I found myself looking through some of Jill's books. I thought Jill would be a perfect subject to centre around a short doc. So, these two ideas collided together and gave me a POV.
I reached out to Jill through another doc friend of mine, Cheryl Dunn, who made a fantastic feature doc about NYC street photographers called Everybody Street. Jill was featured in that doc and it was really the first time I ever was introduced to her work. Cheryl got me in contact with Jill and I basically asked her if it was OK if I showed up at her doorstep with a camera. Unbelievably, she said yes.
What is it about Jill's work that gravitated you towards it?
She just captured the city in such an honest way. Her eye is wholly humanistic but also shows those moments that are truly New York. I think of that photo of hers that shows a kid pointing a toy gun. It's at once funny, dark and incredible that she captured that moment. I love in the film that she says there's no such thing as a lucky picture. She dedicated her life to scour the streets in search of images to preserve on 35mm film. She's a completely committed artist that way.
It also shows a city that doesn't really exist any more. Everything now has been gentrified out of existence. Looking at her photographs is like taking a time machine back to an era of NYC that's pretty much gone.
I loved the structure of the film, it's very relaxed and succinct, you totally get a sense of who she is within seven minutes. How did you decide what clips to use and what to cut?
No surprise, but I shot way more than I included in the final film. I really didn't know how it was going to come together when I was shooting. I really just tried to get to know her and I think that comes through in the final film. One specific choice was to move away from Jill just talking about her work for the whole film. Once she started to open up about her life and her obsession with photography I felt those pieces coming together. Back in the edit room, I wanted to create a feeling rather than just telling a standard biography of Jill.
She dedicated her life to scour the streets in search of images to preserve on 35mm film. She's a completely committed artist that way.
Could you talk about making Jill comfortable in front of the camera, she seems so at ease, was that much of a challenge or was she willing?
Well, she was willing to open the door to a stranger with a camera! That being said, I did spend about two days with Jill just chatting and getting to know her before I pressed record on anything. I wanted to make sure she trusted me and knew how I was going to represent her work. One thing that really helped was that it was just me, a camera and her. I had just finished a larger commercial project and I really wanted to try a more stripped down shooting style. It just naturally lent itself to more of an intimate approach where I think she could just be herself.
You're a very prolific filmmaker and work in a number of different forms, is there anything you learnt from Jill, or a piece of advice you'll take into future projects?
What I took away from being with Jill was her total commitment to her art and how passionately she cared about it. I think the flip side of that is how that focus can be a real sacrifice to other aspects of your life. The life of an artist is not an easy one and it takes courage to ride out the ups and downs.
Have you shown Jill the film, what does she make of it?
I was definitely nervous to show her the final film. We watched it together at this year's Brooklyn Film Festival where it was invited to screen. She gripped my hand through the entire film but by the end, she laughed and applauded. I think she's happy that a whole new generation of people are being introduced to her work, especially through her @jillfreedmanphoto Instagram account. But, yeah, the fact that she didn't hate the film was a huge relief.
What are you working on now?
I'm doing some research on some new doc projects. Right after I met Jill I was inspired to shoot stills again on film and restarted my @peteshanelfilm Instagram account. I also work as a commercial director on brand films and doc series. Like Jill, always keeping busy.