The short film programmes at London Film Festival have proved fertile hunting ground for my work at Directors Notes and Short of the Week over recent years. Showcasing work from directors I already knew and some I was thankful to be introduced to, this year's selection of shorts once again served up an eclectic mix of surprising, innovative, unforgettable films.
These are my favourites. The ones that brought me joy, the ones that I know we'll see more of and the ones that I'll never forget.
Swatted by Ismaël Joffroy Chandoutis
One of my favourite shorts of recent times, though this was my third festival viewing of Chandoutis' mesmerising animated doc, it still holds a powerful spell over me. A cinematic exploration of the "Swatting" phenomenon, this powerful short sees the world of gaming and reality overlap in what becomes a bitter commentary on modern society.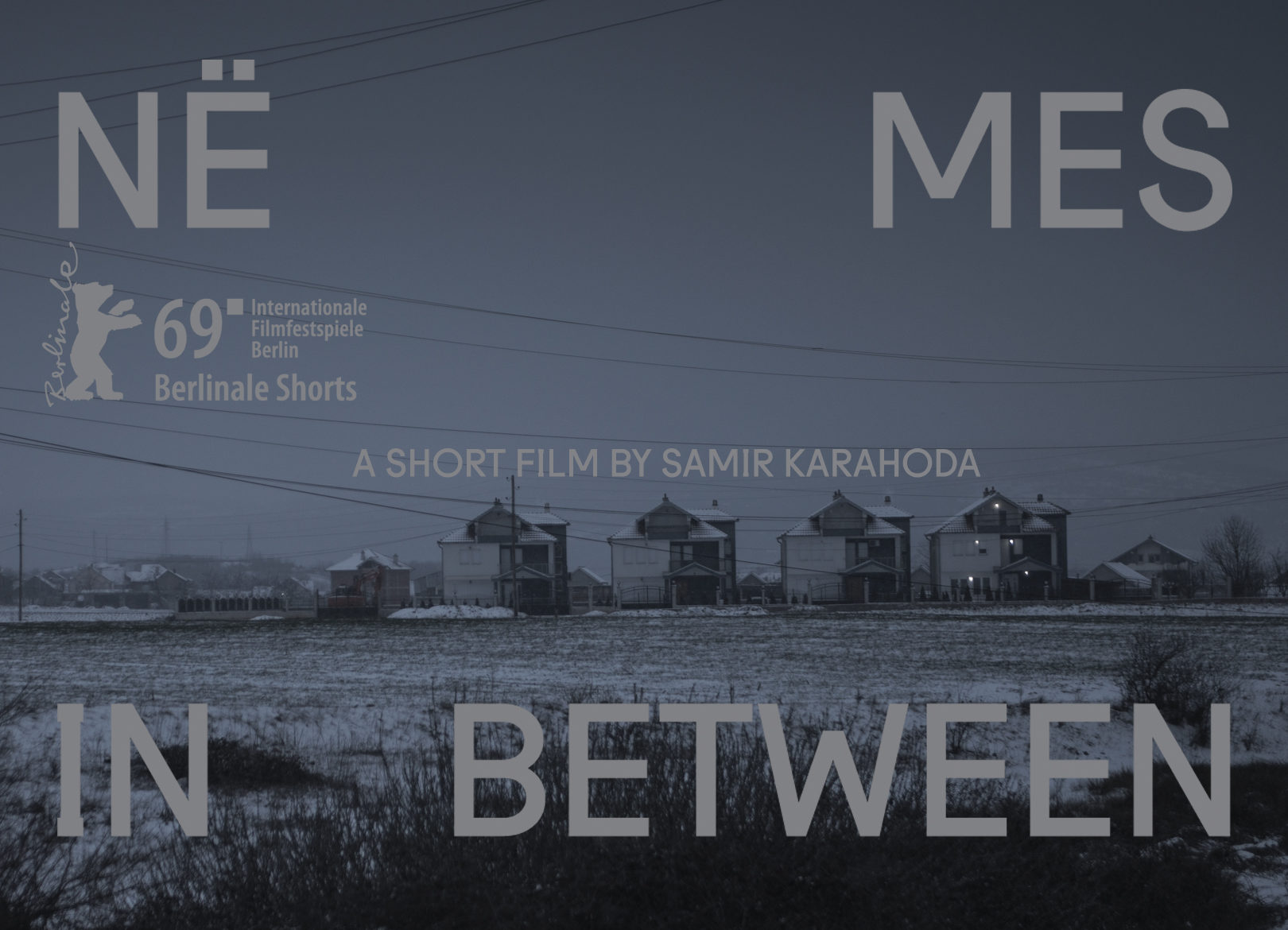 In Between by Samir Karahoda
A film of sparse dialogue, this documentary focused on the tradition of Kosovan parents building identical houses for their children, speaks volumes about culture, economics and family. A truly evocative piece.
Nimic by Yorgos Lanthimos
When it comes to the films of Yorgos Lanthimos, you learn to expect the unexpected and with 12-minute short Nimic we're served a perfect portion of his unique cinematic universe. An eerie thriller that orbits around themes of identity, fans of the Greek director's unsettling storylines are in for a treat with this stand-out short.
Dawn of a New Gay by Rosie Gaunt-Mathieson
If there was one short at this year's LFF that felt primed for series development it was Dawn of a New Gay. Based on a live show performed by lead actor Jack Rooke, this charming story of sexual enlightenment could well be a launch pad for its emerging star.
White Girl by Nadia Latif
A dark tale that plays with audience expectations to make the viewer think a little more carefully about their preconceptions and the direction they expected this story would take. Tackling race, gender, objectification and more, Latif's film will reverberate instantly due to its violent climax, but it's the build-up to this act that feels more impactful and will stick with you long after its closing credits.
She Runs by Qiu Yang
Another film, I'd seen before, but still remains as powerful as the first time I watched it, this Cannes winner from emerging director Qiu Yang is a restraint, but powerful piece of filmmaking. The tense tale of a teenager attempting to gain a little independence, the production, performances and storyline here all work in harmony to showcase a director destined for bigger things.
Appreciation by Tomisin Adepeju
Adepeju is a filmmaker we've had an eye on for sometime at Directors Notes and Appreciation is his most accomplished film so far. An emotive tale of grief, handled with a light touch, it's great to watch a short about death and not walk away filled with utter despair.
Be Still my Beating Heart by Ruth Paxton
An unsettling, unique vision from Directors Notes favourite Ruth Paxton, Be Still My Beating Heart is a disorientating psychological horror that will invade your thoughts, for weeks to come
Mahalia Melts in the Rain by Emilie Mannering and Carmine Pierre-Dufour
A simple film with a big impact, Mahalia Melts in the Rain presents a story of childhood cruelty, from the perspective of its nine-year-old protagonist – the titular Mahalia. Seen through the innocent eyes of children, this story proves truly thought-provoking as we encounter how lonely and cruel the word can sometimes feel.
Fault Line by Soheil Amirsharifi
When a girl breaks her arm at school, it turns out her "attacker" might have just saved her from even greater hardships. Amirsharifi's tense and intriguing short unravels like a crime thriller, instantly demanding a second viewing.
Hot and Tasty by Laura Jayne Hodkin
A distinctly British film, this intoxicating four-minute film engulfs its audience in the seedy world of the late-night takeaway shop. Brimming with neon colours and featuring some all-too-authentic voice acting, Hodkin is a director we're excited to see more from.
You can catch up on all of DN's coverage from the London Film Festival here and find more unmissable films in our Best of Fest collections.