If you're a fan of short films, the London Film Festival has made access to watching the highlights of their programme this year as accessible as it's ever been. There's the option to watch these films, as they should be seen, on the big screen across venues in London but there's also the option to check them out from home on the BFI Player, for free, from the 5th to the 23rd October. And what a selection there is! What struck me most this year was the experimentation in these short films. Each of them in their own way is in conversation with the form and either deconstructs it or ignores its conventions in favour of charting new territory. If you're looking to start your watching but not sure where to begin, check out DN's list of recommendations below which features ten short films we believe are must-sees.
Mab Hudel – Edward Rowe
Edward Rowe's Cornish language short is a story of life, love and masculinity. It's the tale of Enys, a young local rugby legend whose days spent on the farm and nights in the pub only begin to touch upon what he's reckoning with within himself. Rather than relying on a dialogue-heavy narrative approach, Rowe opts for a more experiential means of capturing Enys' life as he showcases the young man across a series of small yet poetic moments in his day-to-day existence that culminate in a beautifully symbolic finale.
Bird in the Peninsula – Atsushi Wada
What starts as something seemingly nonsensical evolves into a beguiling tale of traditions and nature in Atsushi Wada's latest animation. Wada (who also featured in our GLAS Animation Best of Fest with My Exercise earlier this year) has been an animator for over twenty years and in that time has cultivated a career through his idiosyncratic and humorous style. His latest short follows a group of children performing a strange ritual in a forest, which becomes disturbed upon the arrival of a young girl. Wada's animated aesthetic is dominated by primary colours and characters whose faces are much smaller than their heads, giving them an oddball sensibility that feels perfectly apt in a story that confuses as much as it mesmerises.
SURPRI-! – Rory D. Bentley
Rory D. Bentley's three minute comedy is a hilarious look at a surprise party for a steadfast family elder. I won't recount the plot as the less you know the better but it's a brilliant exercise in concise filmmaking and the importance of making every single shot and line of dialogue count towards a wonderfully bonkers story. It looks great too, shot on 16mm Kodak film, to give the raucous shenanigans a textured timelessness.
It's Raining Frogs Outside – Maria Estela Paiso
Maria Estela Paiso's short begins with a scene not too dissimilar from that iconic moment in Paul Thomas Anderson's ensemble feature Magnolia, where frogs begin falling from the sky. The setting this time around is a house in the Philippines where Maya, who finds herself gazing outward at the descending amphibians, has returned after spending some time away. What plays out following this vivid opening is a surreal self-reflexive short that experimentally chronicles Maya's emotional perspective as she processes this return. Paiso conveys her inner journey through a lucid combination of live action footage, animation and archival photos that weave and intersect in an intriguingly unconventional fashion.
Birds – Katherine Propper
A short film based around moments in the lives of teenagers during a hot summer in Austin, Texas. Katherine Propper's film takes a vignetted approach showing small snippets of different interactions, from self-conscious blossoming romances to goofy bouts of showing off, that piece together to form a wider commentary on what it means to be an American teenager today. It's a slice-of-life short in the purest sense, allowing you to feel like you're dipping into these awkward, self-defining moments as a curious wondering bystander.
Skyward – Jessica Bishopp
From metaphorical birds to literal birds. DN alum Director Jessica Bishopp's short documentary is a meditative and enlightening look at the lives of Mya and Arjun, two young UK-based bird watchers. Mya and Arjun have taken their love of birds to the next level and, despite being young in age, have set out to raise awareness of conservation and climate change in their respective local areas. The joy of Bishopp's film is in how she reflects her subjects' approach to their interest in the formal aspects of her film, capturing them intimately with a contemplative perspective and relaxing sound design.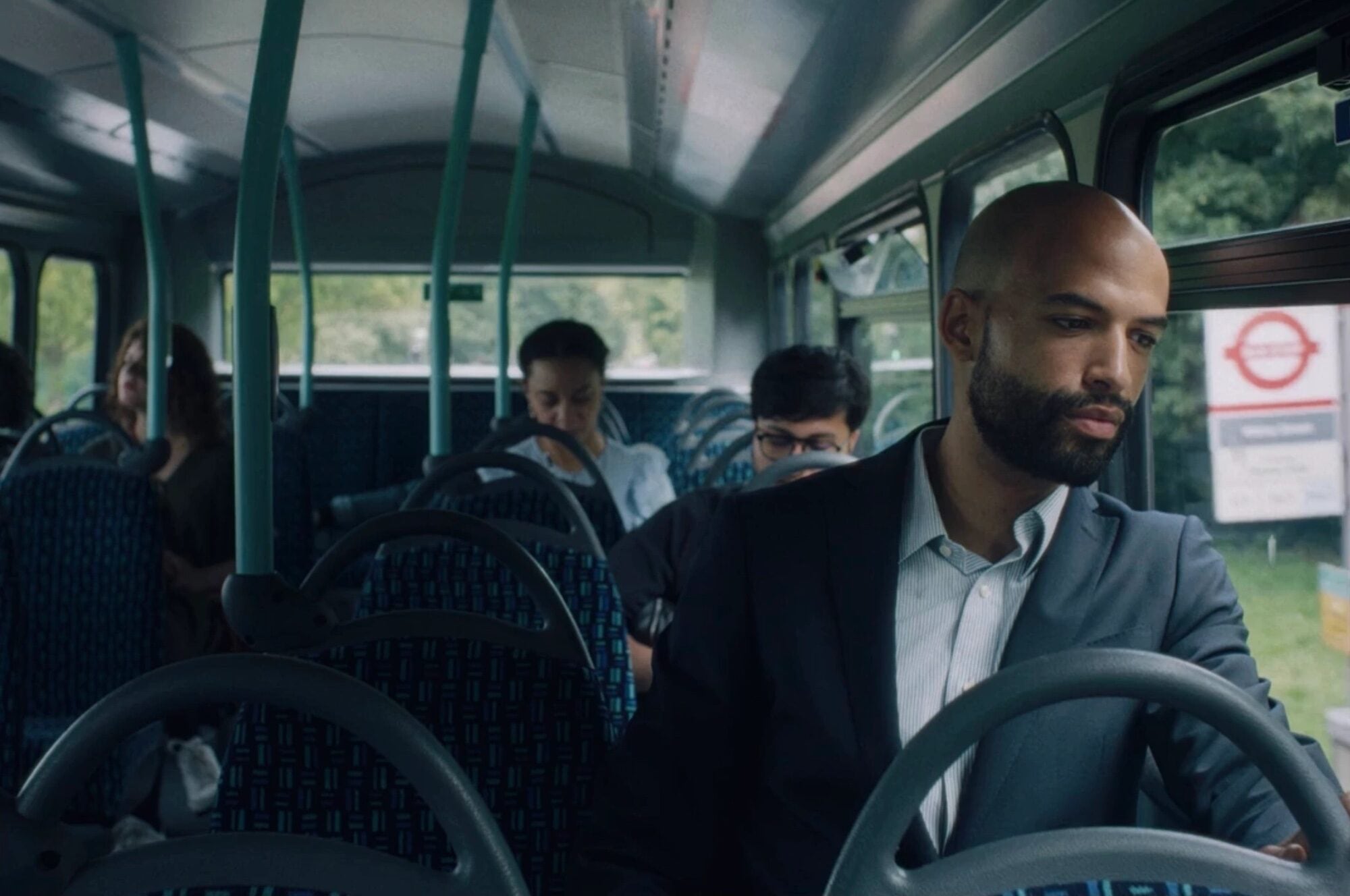 Outdoors – John Mark Fitzpatrick
Bim and Nathan have a chance encounter in the park which leads to a spontaneous hookup back at Nathan's place. The pair clearly have chemistry but some secrets remain hidden. Fitzpatrick's short drama is a story of truth and vulnerability, about revealing oneself to another. It's beautifully performed by Sam Goodchild and Nathan Ives-Moiba who have a sizzling on-screen spark but it's the vulnerable moments between the pair that make Fitzpatrick's film one that lingers in your mind long after the credits roll.
Flowers – Dumas Haddad
An afro-futurist tale that takes reference points from classic Disney stories and places them in a contemporary setting. Flowers centres on a prince who has to leave his home and venture into the big, wide world in an attempt to find his one true love. On paper this may read a little bit twee or overtly familiar but Haddad (who previously knocked down societal stereotypes of Black male parenting with Fathers) takes this conceit and embellishes it with modern, stylised costuming and a lavish production design to elevate it to something truly distinct, relevant and dynamic.
Curiosa – Tessa Moult-Milewska
It's Anomalisa meets Being John Malkovich in Tessa Moult-Milewska's delightful deconstruction of dating baggage. When Mary arrives back at her boyfriend's flat for the first time she notices that he doesn't seem to have any personal belongings. He seems to initially shrug this off but when a door appears on the back of his head Mary can't resist jumping in to take a peak. A smart, witty and insightful stop motion gem.
Drop Out – Ade Femzo
When a young musician gets an opportunity he can't turn down, he has to confront his hard-working African mother to gain her approval. Ade Femzo's short drama is an exploration of possibilities. Tobi, the young musician, is on the cusp of something big but it would mean dropping out of University. Femzo conveys Tobi's anxiety about telling his mother through a narrative that plays with time. He imagines every scenario he could possibly offer her in order to gain her acceptance, even if it means telling a little white lie. It's a film created through John Boyega's Create Next Film Project, which offers mentorship and funding to Black filmmakers in the UK, and showcases Femzo as one to watch for the future.
You can find more unmissable films, like the ones featured at London Film Festival, in our Best of Fest collections.