While I can confidently say for all of us who make up the team here at Directors Notes that the daily mix of watching and curating films is a constant joy, what really makes the work that we do each and every day at DN special is getting to speak to the filmmakers behind our favourite pieces of cinema. 2022 was a bumper year for those conversations, with filmmakers generously taking us deep into their processes; from new filmmakers who have appeared as exciting fresh voices on the scene, to regular DN alums whose project-to-project development as artists we've tracked closely on our pages, to filmmakers we haven't seen for over a decade making triumphant returns with some of their most vital work to date. Last year we continued to scout out new gems from film festivals around the globe with the continuation of our popular Best of Fest collections, brought filmmaker video interviews into the mix alongside the films featured over on our YouTube channel, and also had the privilege of bringing you interviews with all of the short film nominees at both the 2022 British Academy Film Awards and the British Independent Film Awards respectively. As tradition dictates for this annually reflective piece, we've sat down to come up with a list of 20 interviews which epitomise the rich, insightful conversations we had with directors in 2022 in the hopes that you can learn and take inspiration from the working filmmakers we consider as some of the best in their craft.
Andzej Gavriss Reveals the Untold Story of PTSD in His Powerful Ukraine Refugee Short 'Uprooted'
"I wanted all the actors in the film to be real refugees, with their own stories to tell."
The last project by Stink Films Director Andzej Gavriss that we featured was a his defiant (and now multi-award winning) LGBTQ music video We Will Become Better, which told the story of two men in Russia who are forced apart because of the country's homophobic laws yet remained together spiritually. His latest film Uprooted continues in this humanitarian interest, this time centring on the Ukrainian refugee experience of PTSD. Gavriss conveys the horrifying nature of this trauma through its sensorial tactility, highlighting how war lives on in the minds of those who've experienced it. It's a deeply moving short in which 60 Ukrainian refugees were involved across all aspects of production. DN joined Gavriss for a conversation about his ongoing intentions for Uprooted, the decision to focus the film around the sensory experience of PTSD, and the creative involvement of refugees that underpinned the entire artistic process. [read here]
Ninja Thyberg's Debut Feature 'Pleasure' Commands Us to Reconsider Preconceived Notions of the Porn Industry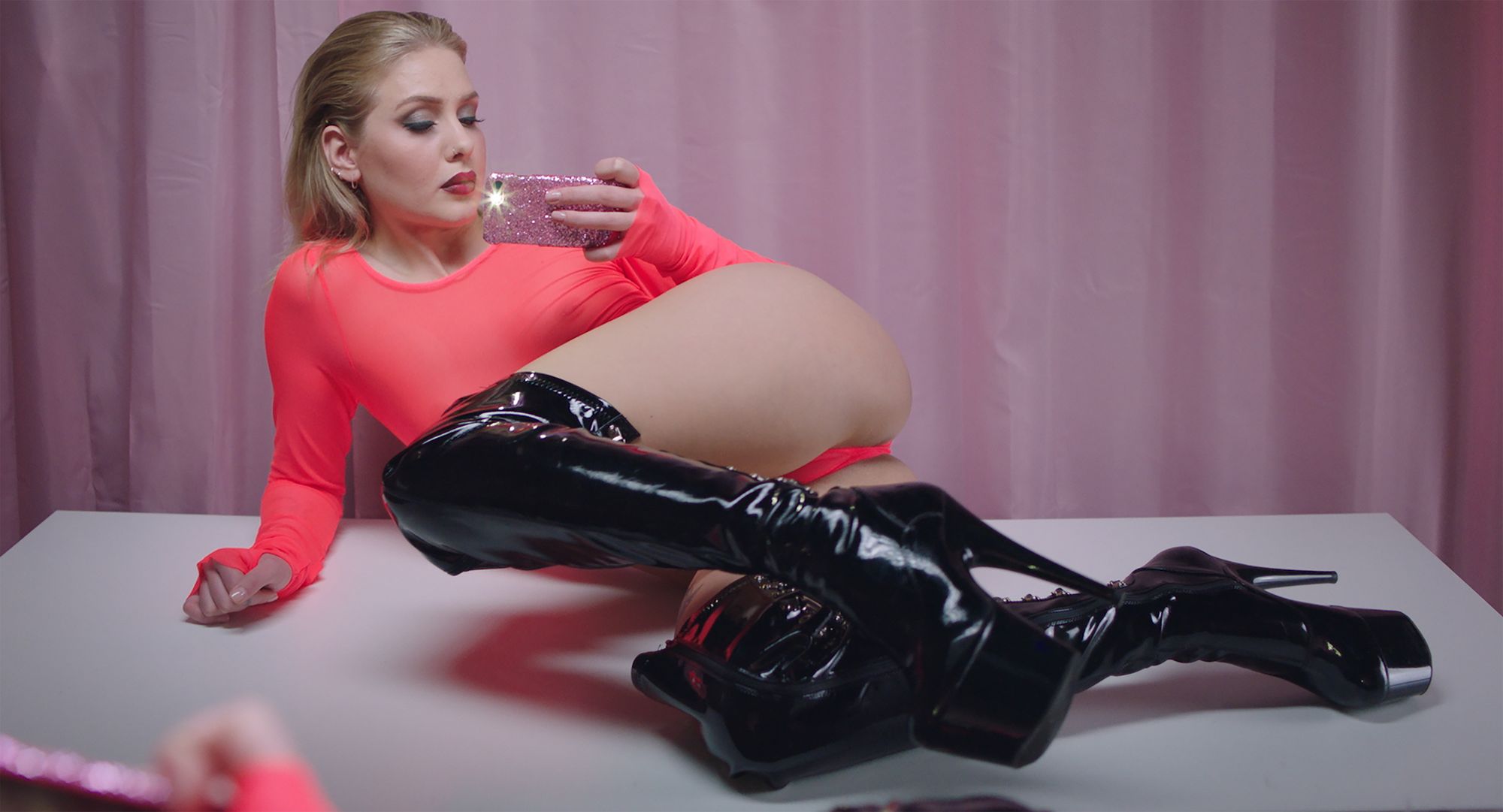 "I wanted to create awareness in people, allow them to see things that they did not know and to open a new headspace."
Whatever your opinions on the subject, pornography is an industry worth an estimated $15bn a year and is very much a mainstay of our world. Whilst there are undoubtedly dark seams which permeate all facets of the adult entertainment industry, Swedish Writer-Director Ninja Thyberg has worked tirelessly over a decade to offer a revelatory and intimate snapshot of the industry which doesn't pander to preconceived prejudices about those for whom porn is a job. Her debut feature Pleasure (which premiered at the 2021 Sundance Film Festival) is both shocking and captivating, taking audiences inside the mechanics of the extraordinarily explicit scenes available for all to stream at the click of a button, yet at its heart, tells the story of a young woman trying to succeed in her chosen career and the day to day struggles which embody any climb up the proverbial ladder. [read here]
Matthew Harmer Debates the Morality of Autonomous Weaponry in Insightful Social Study Doc 'Immoral Code'
"What I really wanted to achieve with the look of the social study was to emphasize the importance of human decision making."
Technology has reached a point now where artificial intelligence dominates a large part of our daily lives. But what happens when that very technology is employed for weaponised purposes and the decision of whether a person lives or dies becomes an algorithmic puzzle? Matthew Harmer's new documentary Immoral Code (which was edited by DN's own Serafima Serafimova) posits these very questions, centring a look at the potential of autonomous weapons alongside a social study where people are asked ethical questions surrounding the value of human life. It's a clever documentary that subtly highlights the nuance required to answer such life-altering questions. DN caught up with Harmer as Immoral Code arrives online to discuss how he became involved in this project, his decision to centre the conversation around a social study and the visual tricks he employed to emphasise the morality at play. [read here]
Will Wightman's Frenetic Short 'Heart Failure' Is a Whip-Smart Gen Z Take on Modern Relationships
"Injecting a musical with electronic dance music and super contemporary filmmaking was a really exciting combination to me."
At the beginning of my interview with Director Will Wightman he discusses the frustrations he finds in watching work supposedly aimed at young twenty-somethings that is so obviously created by someone over the age of 25. He pinpoints the fact that it gives the work a lack of authenticity, and he's right. It's that very notion which gives Heart Failure, Wightman's new short film musical, such a sense of genuine vitality. You can tell by how Heart Failure looks, feels and sounds that it was made by someone who is experiencing the same life stressors as his protagonists. It's also more impressive that Wightman made the film whilst he was studying at Falmouth University, a feat which has left us feeling that the future of film is in the right hands. DN is delighted to premiere Heart Failure online today alongside a conversation with Wightman, who recently picked up a Best Director award at the BFI Future Film Festival, about musicals, crowdsourcing and the challenges of shooting an ambitious student production in the middle of the pandemic. [read here]
Anita Bruvere's Stop Motion Short 'Home' Is a Story of Community Told Through the Living History of a Building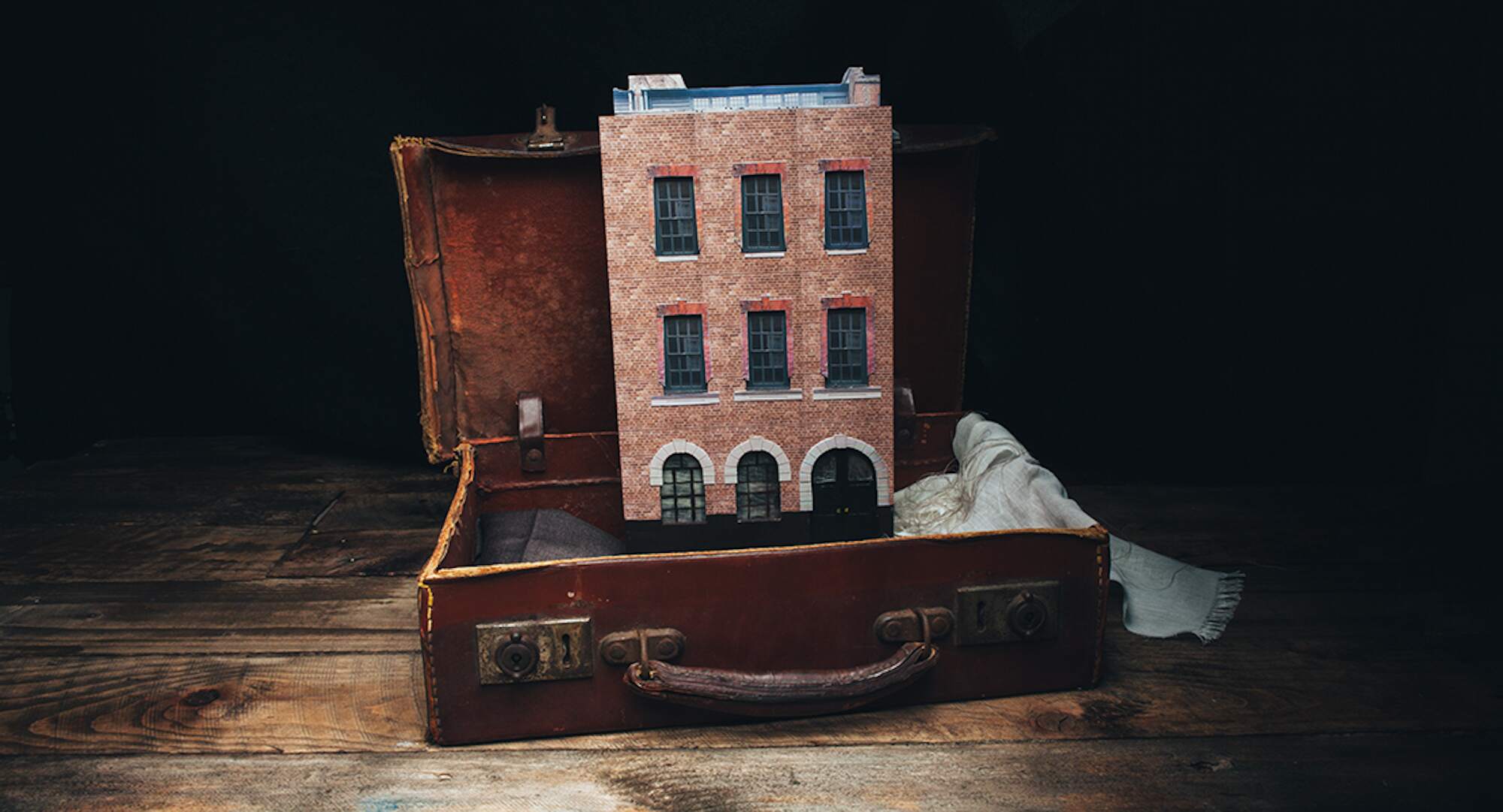 "I wanted the film to be quite poetic, telling the story from the perspective of the house using fabric: the common trade shared by the area's many immigrant communities."
Filmmaker Anita Bruvere's animated short HOME tells the true story of a real building on Princelet Street in London and the history of community, immigration and diversity that occurred within its walls. Bruvere adopts a stop motion format to weave her story, which gives the intimate moments of fabric sewing a sense of close tactility and the cleverly constructed scene transitions a free-flowing ease. It really is gorgeously put together and there's a montage towards the end that brilliantly shifts the seeming specificity of the story into something universal. DN is proud to premiere HOME on our pages today and is joined by Bruvere below for an in-depth breakdown of the making of her film, touching on everything from the historical purpose of the materials she used to the lack of change that still resides in the public discourse on immigration. [read here]
Sean Lìonadh's 'Too Rough' Acutely Captures Queer Lives on the Edge of Domestic Collapse
"As they fell in love, they almost created their own little film, which I think is what you do when you're in love."
It is always a pleasure when a film we mentioned in one of our Best of Fest round ups is submitted to Directors Notes. When I first saw Sean Lìonadh's Too Rough at this year's Glasgow Shorts Film Festival, I was taken aback by both its evocation of a tough, lived-in atmosphere of dread as well as its capacity for empathy, creating a nuanced portrait of coming-out in a difficult world. Telling the story of the young Nick (Ruaridh Mollica) hiding his boyfriend Charlie (Joshua Griffin) from his alcoholic parents, it is a deeply sensitive tale that is at once claustrophobic and touching, showing a fine command of tone from the poet/director. It's a depiction that has clearly struck a chord with audiences and awards juries alike – from BAFTA Scotland (where it won Best Live Action Short) to the British Independent Film Awards as one of the five 2022 nominees for Best British Short Film – and so, of course, we jumped at the opportunity to talk to Lìonadh about basing his film on a true story, finding contrast through performance and being inspired by the hyper-realistic tone of Andrea Arnold. [read here]
Diana Olifirova's Solo Dance Film 'Intrance' is a Haunting Portrait of Life in the Shadow of Conflict
"I wanted to make a self-portrait that explores identity, change, feeling attached to places, and transitioning from one life to another."
Sometimes life has a way of overshadowing art, imbuing it with new and haunting meanings. For dancer, director and cinematographer Diana Olifirova (whose DoP skills we first admired in charming ode to a friendship doc Jabulani), her short abstract piece Intrance — commissioned by Panasonic and shot between Kyiv and London — cannot be easily extricated from larger world events. Shot in early February ahead of the Russian invasion on February 24th, it manages to capture a city on edge; uneasy, tense, eerily calm. The only performer in the piece, she writhes and lurches, rolls and spins with vital urgency, the camera moving between wide shots and close-ups, intimate portraiture and alienation. A deeply personal piece, it shows the importance of self-expression in even the darkest of times. We caught up with Olifirova to talk about the film's fraught production history, being caught between two cultures, keeping her film in line with Panasonic's values, and her attraction to circular architecture. [read here]
Jean-Vital Joliat Conveys the Intimacy a Couple Facing Dementia in His Music Video for DE.VILLE's 'Water'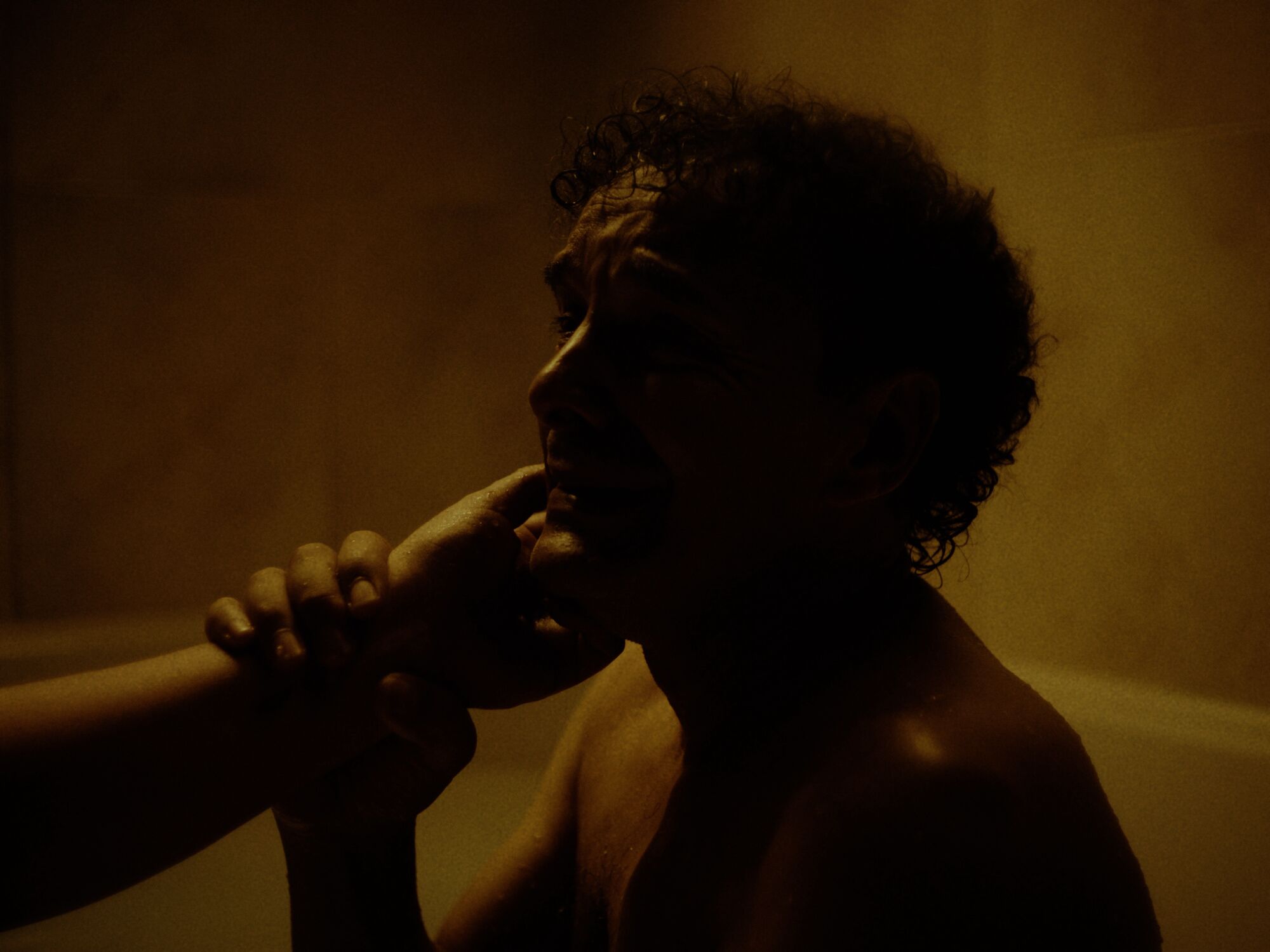 "Drawing on real life experiences gave the character more depth."
There's a painterly stillness to Director Jean-Vital Joliat's music video for soul revivalists DE.VILLE's Water. As a filmmaker, Joliat is able to construct a frame with such depth that it needn't be subject to frenetic editing. He lets the slow sadness that accompanies his character's journey populate the frame, allowing the audience to become absorbed in their story. The story itself is of Fatima, who is taking care of her dementia-stricken husband Zakaria. The video shows a single evening of their relationship where Zakaria faces a moment of lucidity. It's a beautiful, heartbreaking and haunting video which Joliat imbued with his own real-life experiences with the disease. DN caught up with Joliat to discuss his working relationship with DE.VILLE, the specificity of his vision of the video, and the process of developing his stunning visuals. [read here]
Naomi Pacifique Excavates the Intertwined Nature of Bodies and Intimacy in Her LFS Grad Short 'after a room'
"I wanted to explore rather the body's possibilities as a vessel for personal excavation and child-like self-discovery."
Naomi Pacifique is a filmmaker who stood out to DN when we first caught her short film after a room as part of the London Film School's graduate showcase earlier in the year. Amongst a plethora of innovative and exciting student films, Pacifique's short left an indelible mark as it was unlike anything else screening in the best way. Her short, which won the Pardino d'Argento Swiss Life at Locarno Film Festival and premieres with DN today, is a lucid and sensual film about the exploration of the body between two lovers in their apartment. Pacifique stars in the film and weaves footage of her younger self amongst the tactile encounters, creating a thought-provoking excavation of our ongoing relationship with ourselves and our bodies. You can watch after a room below and follow it up with our in-depth chat with Pacifique where she reveals her intentions for the film, its fluid evolution during post-production, and the decision to place herself and her body at its heart. [read here]
Sina Dolati Plunges Us Into the Hyper Frenzied Neurodiverse Perspective of Säye Skye's Mind in 'ADHD'
"The original 360 version was an immersive experience, while the 2D version is a cinematic one."
Creating a film which places an audience in the headspace of someone with a condition like ADHD is no easy task but, with the guidance and intimate collaboration of rap artist Säye Skye, Director Sina Dolati does exactly that. Skye, a unique transgender Iranian artist and activist for the LGBTQ community, challenges deep rooted stereotypes in his rap and when Dolati was looking for his next filmmaking challenge he was immediately drawn to the chance to work with him. Dolati wanted to both highlight the taboo of mental health issues in the Iranian mainstream and draw in new audiences for Skye's work. The resulting music video ADHD is an impressively creative endeavour, blending reality with science fiction, abstract imagery, the mundanity of a doctor's office and much more all within a jam-packed 4.5 minutes. Originally conceived as a VR/360 experience, Dolati later meticulously recrafted the video into the frenetic 2D version you can watch below – a feat made all the more impressive given the project's humble $500 budget. DN invited Dolati to join us for a chat about making the first ever 360/VR Iranian rap video, why he chose to later mould the project into a more accessible 2D version and how the intuitive, neurodiverse observations of Skye in the edit room made the project exactly what it is today. [read here]
Kevin Luna's Slow Cinema Short 'Still Life' Offers a Novel Undemanding Way of Film Watching
"I've written it so it's not so important that you understand every moment of the plot; it's more like everything's written so you might 'overhear' it."
Still Life opens with a highly unusual proposition. Instead of demanding our attention right from the beginning – a method a lot of filmmakers use in order to grab our attention – simple text overlays state that this is a film one can watch while on our phones, doing the laundry, or cleaning the dishes. It is an odd but strangely effective approach for this slow and contemplative film, simply observing a young woman in a country house in Sweden taking selfies and waiting endlessly to speak to a customer service hotline. The first film in a proposed ambient anthology television series, Kevin Luna's film is an enigmatic, fascinating experience, bolstered by its long takes, clever use of dialogue, and an almost unsure tone, a suitable match for its adrift characters. Premiering here today, we talk to the Luna about leaning into our attention-deficit culture, being inspired by the rhythm of Tarkovsky's Mirror and his hopes for a wider series. [read here]
Jessica Bishopp Intimately Follows the Lives of Young Bird Watchers in Immersive Documentary 'Skyward'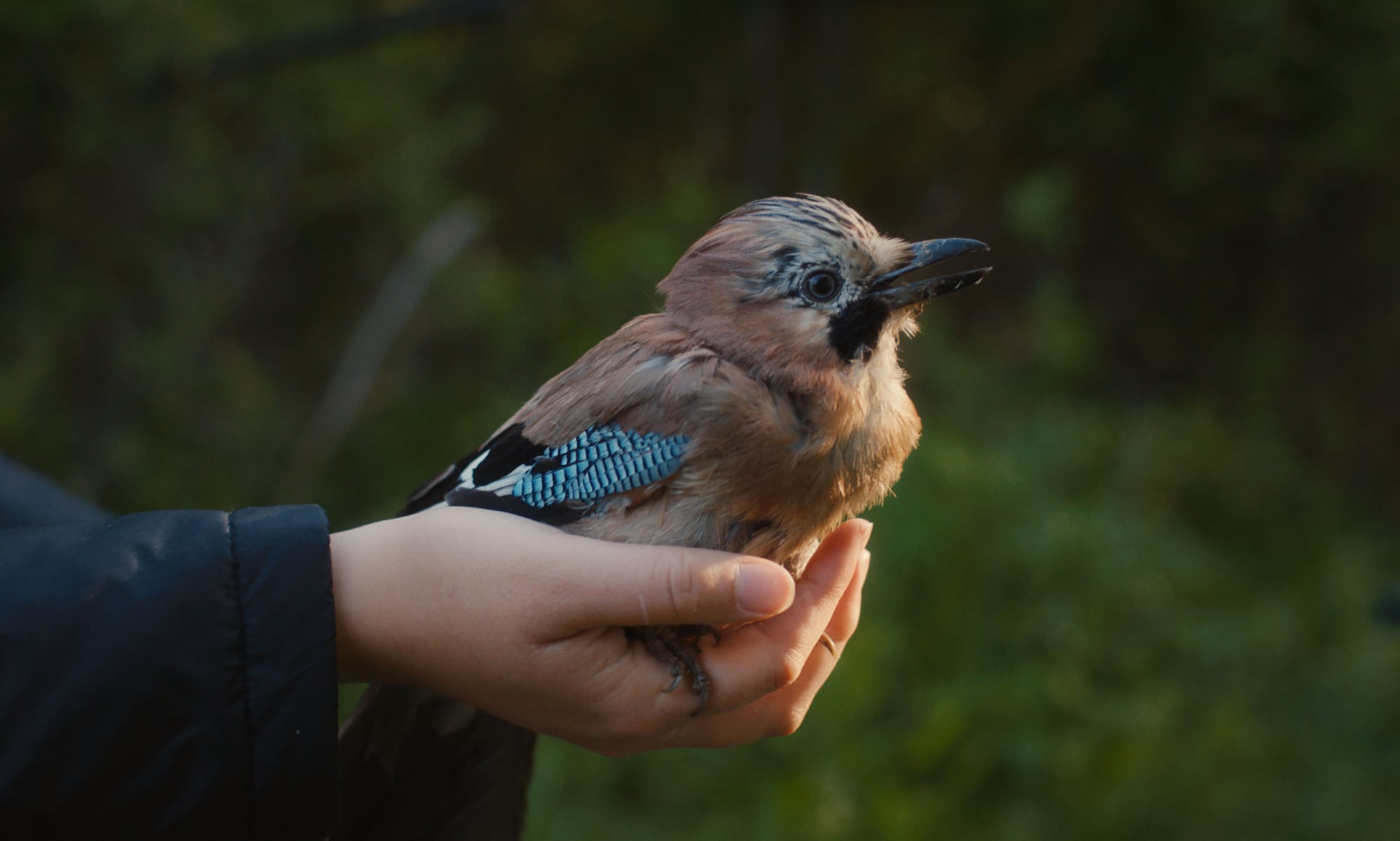 "I intended the film as a stylised dream-like and magical quest, exploring the tactility and sound of nature."
The subjects of Skyward, the latest film from Jessica Bishopp (who last joined us with her swingers hiding in plain sight Random Acts doc PAMPAS) are Mya and Arjun, two young bird enthusiasts who are looking to spread their love of nature and its rewards into their local communities. Bishopp captures Mya and Arjun in their natural habitat, be it on early morning spotting sessions or delivering presentations to local school children, with a tactile, sensorial approach. Her camera is intimate yet completely non-invasive and the sound design is impeccable at immersing the audience in the sonic palette of the nature Mya and Arjun are championing. If you're not able to catch Skyward on the big screen, this is definitely a headphones-on situation. DN caught up with Bishopp as Skyward plays London Film Festival 2022 for a fascinating and thorough conversation about the year-long research she conducted with Mya and Arjun, the process of developing her enveloping cinematic style, and the conversation around nature she hopes to provoke. [read here]
Philipp Yuryev & Ivan Proskuryakov's 'Against Tortures in Russia' Powerfully Condemns Police Brutality
"You need to be a very brave person to agree to be part of a project that is against torture."
Whether it's arresting innocent people just passing by, savagely beating those displaying signs that say "No War" or planting drugs on people to juice up their arrest statistics, it appears that there is no further low that the Russian police force can stoop to. Yet, as Against Tortures in Russia from Director Philipp Yuryev (who brought us soul stealing nightmare Tale of the Deaf last year) demonstrates, this is an organisation that acts without oversight and with impunity, freely abusing its victims through waterboarding, beatings, sexual abuse and more. Depicting this brutality uncensored would be a very difficult watch, so Yuryev cleverly created a rap music video that combines stop-motion animation with live-action to explore the individual case files that the government very keenly wants to hush up. The result is a touching, smart, bitterly ironic film, narrated by Russian rap legend Vladi, that acts as both a work of art and an important didactic document. We invited Yuryev back to DN to talk about finding the right medium for this story, working with legends of Soviet animation and how this all intersects with the Russian invasion of Ukraine. [read here]
Emma Branderhorst's 'Spotless' Tackles the Worldwide Issue of Period Poverty With an Unflinching Gaze
"I am not an activist per-se but I want to create a difference with this film which was one of the reasons we made it."
It is a sad truth, and one not spoken about enough, that menstruation products are considered a luxury by the powers that be and even in countries where the tax on these products has been ever so graciously reduced or removed, they still remain unaffordable yet are wholly necessary. Only Scotland in the UK offers free products on a national scale, with New Zealand and Kenya distributing them for free in schools but this is not by any means enough. Dutch Director Emma Branderhorst, a recent graduate of the Utrecht School of the Arts, stumbled across an article about period poverty which led her down the intense and maddeningly revealing path of research that informed her hard hitting short Spotless (Vlekkeloos). A Young Director Award Gold winner, Branderhorst is known for dealing with societal issues and more niche subjects which, as she explains in our interview below, initially meant she never thought her work would be recognised at the level it is now. Deploying her powerful, naturalistic female regard Branderhorst's short intimately follows Ruby, played by Alicia Prinsen, whose vulnerability permeates every frame as she struggles with navigating her period in the crushing knowledge that there is no money for the products she so desperately needs. Ahead of tonight's Best of the Fest screening at Bolton Film Festival we spoke to Branderhorst about her preference for working with non-professional actors, her dislike of cutting within scenes and her hopes for raising much needed awareness with the film. [read here]
Joseph Amenta Tells a Tale of Personal Refuge Within Kiki Ballroom Culture in LGBTQ Short 'Haus'
"This grassroots method of filmmaking, however limiting, felt intimate and allowed for the cast and crew to truly connect and engage with one another."
There's a wonderful naturalism to Joseph Amenta's lo-fi LGBTQ drama Haus. It tells the story of a young displaced black queer man who finds refuge in his city's underground Kiki Ballroom scene. Amenta's short follows him as he and his close friend navigate the Kiki Ballroom scene in conjunction with the trials and tribulations they face in their daily lives. It's a wonderfully sincere snapshot of a community which feels stylistically akin to Sean Baker's Tangerine or Eliza Hittman's Beach Rats. Amenta does such a fantastic job of creating observational cinema, with smooth cinematography that captures these individuals as though the camera is a passerby just happening upon their lives. We invited Amenta for a chat about the deep-dive into Kiki Ballroom culture he undertook to create this honest and faithful representation of community. [read here]
Victoria Singh-Thompson's 'Don't Forget To Go Home' Captures Coming-of-Age While Caught Between Cultures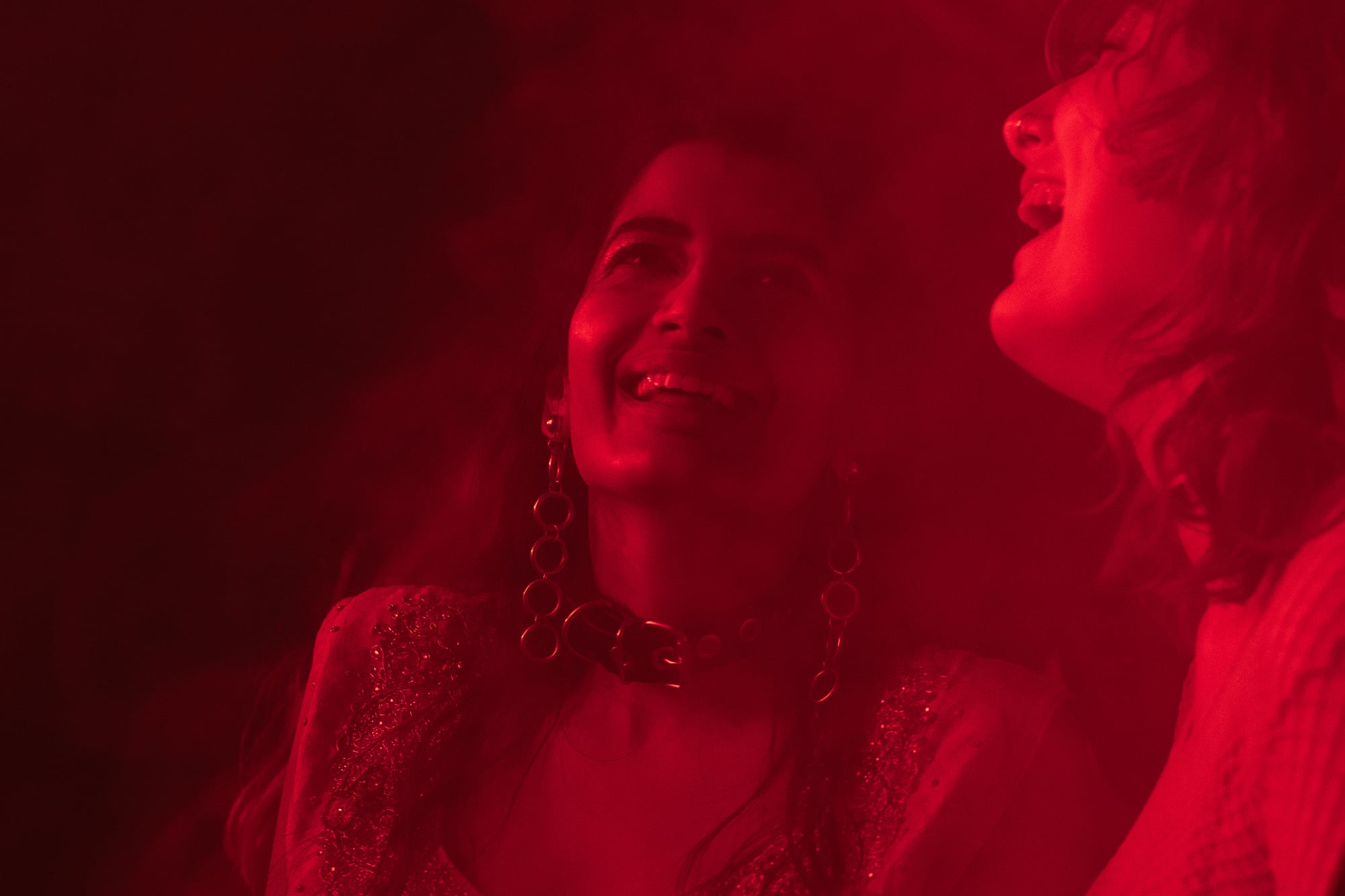 "It was really from a place of wanting and needing to speak to how one can be between worlds."
In the flush of youth, going out clubbing can be a messy, conflicting affair; filled with a maelstrom of complicated emotions, difficult to even fully process at the time. But as Victoria Singh-Thompson's Don't Forget to Go Home so brilliantly shows, this is a feeling that can be compounded when purposefully going against the grain of tradition. For the young Fijian-Indian-Australian Aasha, this means escaping from her cousin's wedding and attending a rave downtown. And through a variety of intuitive narrative choices, granular details and smart costuming, we get a true sense of the shackles of tradition being thrown off in favour of genuine exploration and self-expression. The final result is a touching ode to coming-of-age against the backdrop of familial expectations. We sat down with Director Singh-Thompson to talk about avoiding the clichés of the genre, how she pulled off the film's mesmerising club sequences and mixing Indian with Western details. [read here]
Female Pleasure Is Given a Playful Fulfilling Expression in Alena Shevchenko's 'Sorry I Am Late I Was Masturbating'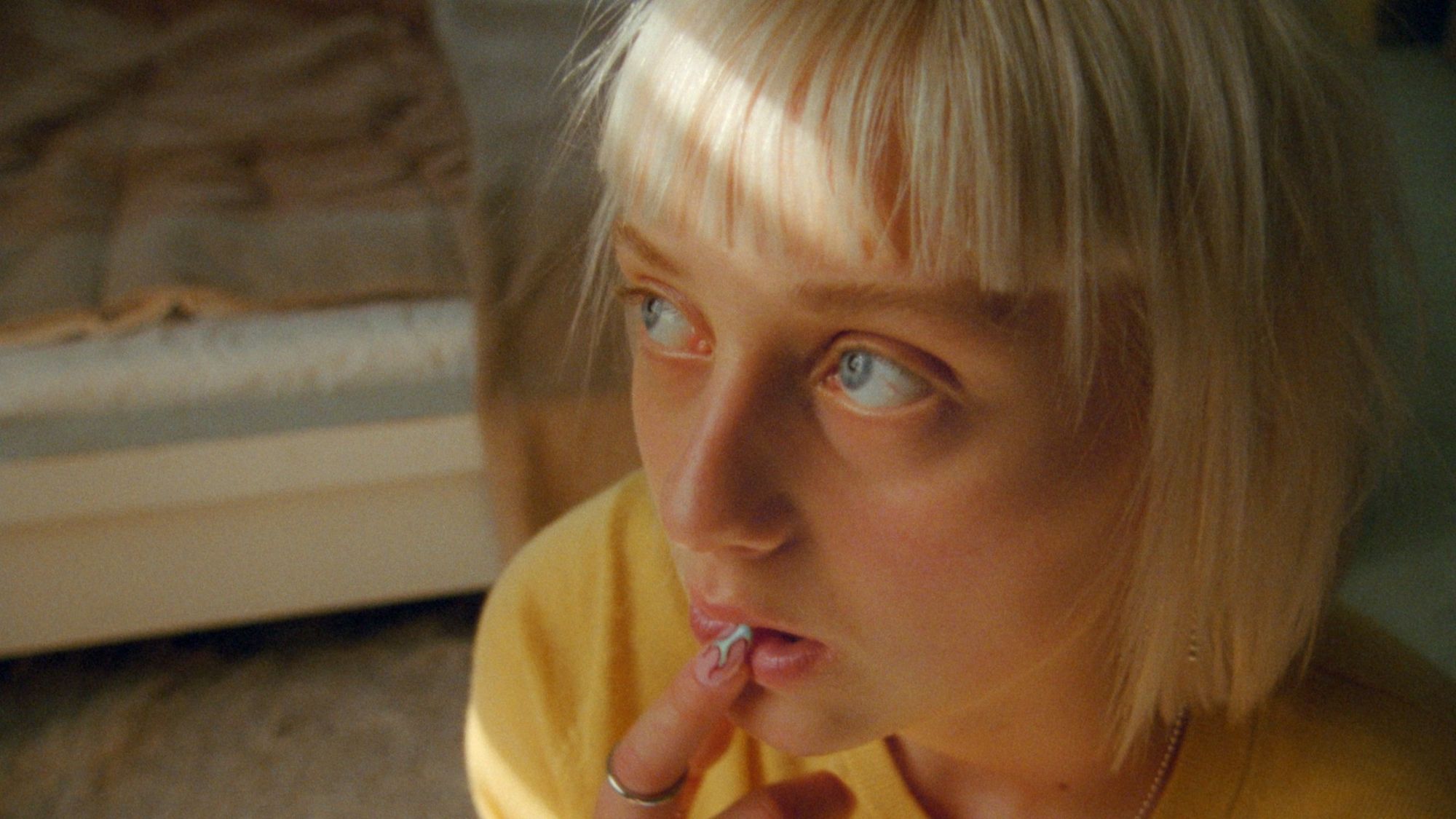 "I wanted to really start to investigate what is in a woman's head, what she's thinking about, what worries her, what she wants from sex and what kind of sex she wants."
Filmmaker Alena Shevchenko is not shy when it comes to exploring female-centric narratives as we first saw here at DN with her 'will she, won't she' monodrama I'll Say It First. Her latest project Sorry I am late I was masturbating develops on the theme of female empowerment and explores the much-maligned subject of female pleasure. Split into three distinct parts which move from romantic light and dreamlike visuals to a sultry erotic sequence before culminating in a colourful explosion of nostalgic animation, Sorry I am late I was masturbating playfully opens up the communication around female masturbation. It's a film which intentionally sparks conversation and provides licence to talk about a topic which shouldn't be out of bounds. We sat down with the Berlin-based writer/director for an enlightening chat about the very surprising and unwelcome reception she received when scouting locations because of the film's supposed 'provocative' title, how she went about securing her actress under some tricky circumstances and paying homage to her a childhood animation to give her climax scene an extra special edge. [read here]
David Easteal's Intimate Transportive Commuter Epic 'The Plains' Shows Us How Less Can Easily Be More
"I hope you can sense the bond growing between the two characters, which is actually what's going on during the process of the film."
I met DN alum David Easteal at an event at the Bánnfy Castle, around half an hour's drive (in good traffic) from Cluj-Napoca, Romania, where I was covering the Transylvanian International Film Festival. We got to talking, and after I mentioned Directors Notes, he mentioned it had been over ten years since we'd featured his short film The Father on the DN podcast. With his remarkable debut feature The Plains playing in the festival's What's Up Doc section, it was the perfect excuse to sit down with him for a highly belated follow-up interview. Shot over the course of a year, The Plains is a documentary/fiction hybrid that boasts a simple premise: legal worker Andrew Rakowski drives home every day from the suburbs of Melbourne into the centre. Usually stuck in dreadful traffic, he calls his mother and wife along the way; sometimes he picks up David himself. As the film slowly progresses, we get a deep sense of Andrew as a character, resulting in a highly empathetic and transportive experience. Joining me outside the French Institute of Cluj, David and I discussed Melbourne's car culture, why The Plains needed to be three hours long and creating a movie without a fixed script. [read here]
A Crippling Drug Addiction Causes a Warped Sense of Reality in Joseph Pierce's Rotoscoped Short 'Scale'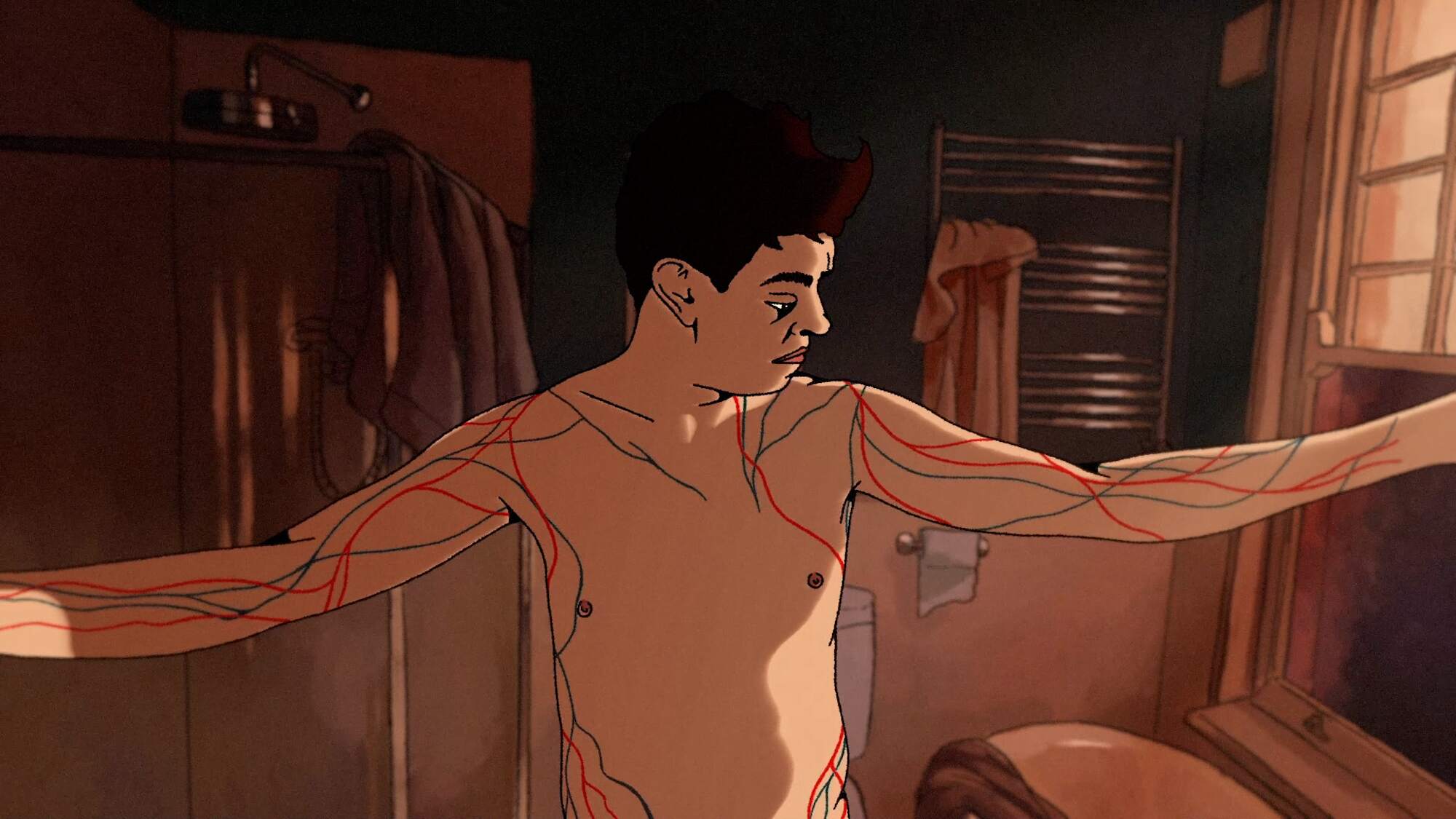 "I've always thought of my form of rotoscoping as acting like an 'internal dialogue', where the animation often betrays what the character says and exposes their inner workings."
After a near ten year hiatus from filmmaking Director Joseph Pierce returns with his BIFA nominated short Scale, a film that we at DN have loved so much it's featured in not one but two of our Best of Fest articles this year. A rotoscoped short that adapts Will Self's novella about a man unpicking the sequence of events the have led to his crippling addiction, Pierce melds his fluid style of filmmaking with the reality-bending narrative of the book. It's a brilliant short that could only be achieved through the creativity afforded by the hybrid technique, showcasing how the lengthy yet rewarding process of rotoscoping is able to take the honesty of live action performance and combine it with the endless potential of animation. DN caught up with Pierce, for the first time since speaking to him for our TheyAreAnimators series, in the run up to the British Independent Film Awards ceremony on December 4th to discuss his journey into filmmaking, the marriage of Self's novella and his signature brand of storytelling, and the next logical steps for his career. [read here]
Dasha Gushchina's 'Slaughterhouse-Six' is a Bracing Balletic Response to Russia's Descent into Fascism
"This video is by no means a political statement, because I know nothing about it. It's just me, a young director sharing my endless despair."
As the Russian army under pathetic despot Vladimir Putin finally did what was seemingly unthinkable and invaded Ukraine in late February, artists had four choices: either to leave the country, join in with the lies and bullshit nationalism, say nothing, or try to respond with their work. For the 22-year-old Dasha Gushchina, the latter choice seemed like the only natural option. Staging several female dancers in a barren, dirt-filled countryside, the Russian choreographer/director creates a powerful exploration of the contrast between conformity and rebellion, aping militaristic movements to strongly condemn the nation's slide into brutal fascism. Both enigmatic and dark while also remaining hopeful and playful, Slaughterhouse-Six is a startling portrait of the difficulties people face living today in a nakedly authoritarian country. We had the chance to talk with Guschina about the need to make this film, being inspired by Kurt Vonnegut, and working with two DoPs to capture the contrasting camera movements in the film. [read here]
Take a look at team DN's Top 20 Filmmaker Conversations of 2021.