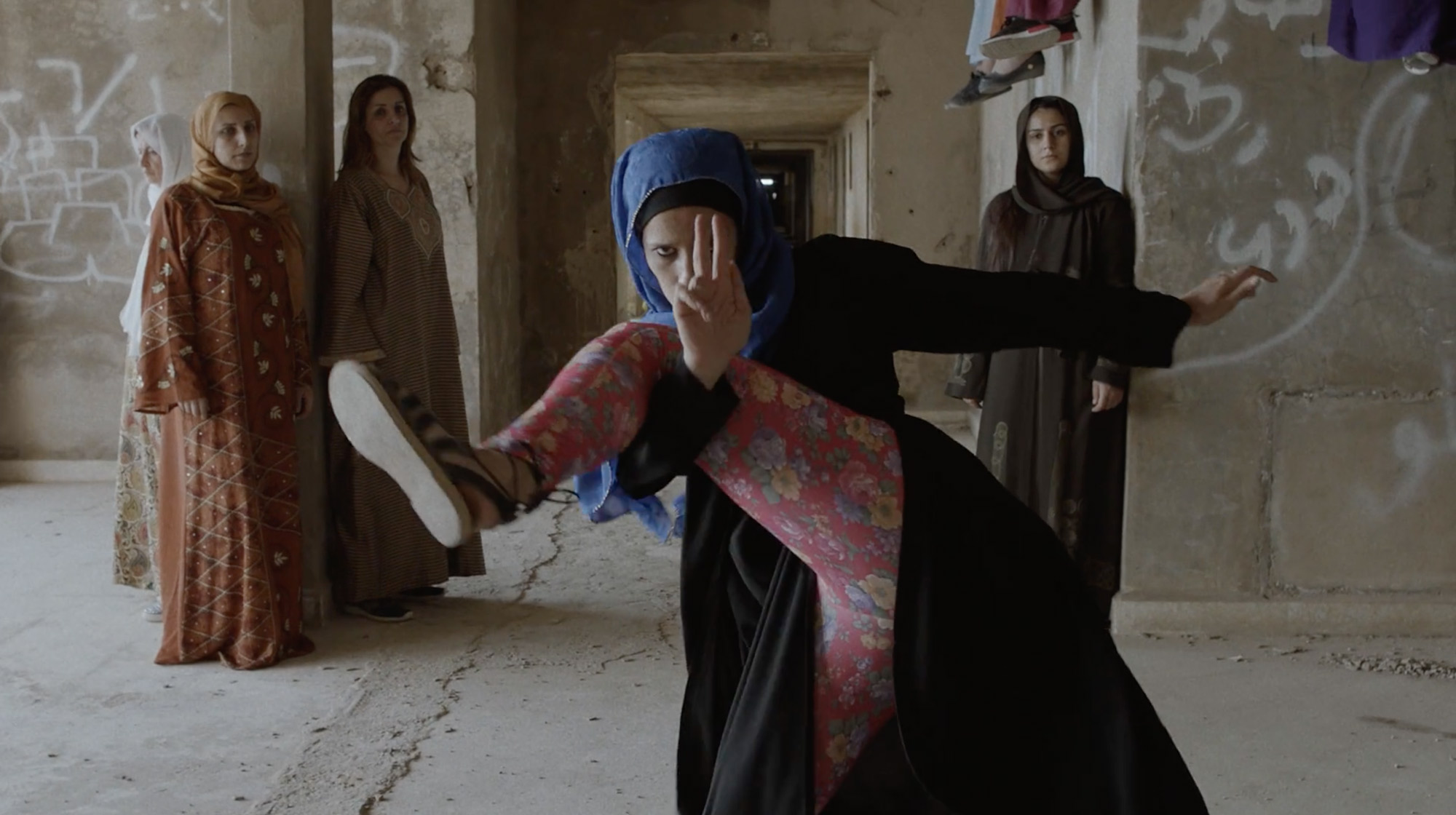 Recent Caviar signing Jessy Moussallem builds on the promise of her much lauded choreography of friendship short in music video Roman for Lebanese alt rock band Mashrou' Leila. In our interview, Jessy explains her attraction to dance as an effective narrative device and her strong desire to create a film which dispelled Western media's narrative of Arab women as oppressed victims by displaying their true strength and grace.
What first triggered your desire to express yourself through the medium of filmmaking?
I think I knew I wanted to tell stories from a very young age. I was born in 1990 during the last year of the civil war. I have 3 much older brothers and I couldn't play with them all the time, I was alone with lots of time for me to be bored so I developed a special relationship with TV. I was watching films on loop that made me dream of another reality than mine. I was always driven by people stories, imagery and music. Directing seemed the thing that combined all of these.
What was the initial brief from Mashrou' Leila for Roman? Was this project intended as a feminist rallying cry from the start?
It was funny. I received the track from my company Caviar in London. But the boys are my friends from Beirut so we met in a bar a week after and started brainstorming. There was no brief, the band was pretty open. The thrust of the track is one word from the song's refrain: 'Aleihum — "Charge!" The film idea came up from there – A cry for liberation.
The Middle East has been a 'hip' backdrop for many Western music videos and films. I have had the idea of the film in my head from before but when the track came in, it all made sense. The unique spirit of the film emerges from the gut of the Middle East through the work of the music, the narrative, and the people behind it.
This is not a 'white' feminist film. I didn't want to portray Middle Eastern women as victims like Western media does. This is not a male vs female film. This film is an ode to the grace and strength of Arab women.
Do you feel a compulsion to make political work or do you see the political nature of Roman more as a by-product of being a female filmmaker working in Lebanon at this point in history?
When you live in a place like Lebanon and in that part of the world you feel you have a mission cause it's not easy to be there, not everything is going right. And when you have a tool to express yourself, you feel that you owe it to your country. And the more I grow up and the more I do films, I understand that I have a tool for me to change something, to make a change around me. Even if it sounds naïve, it's true.
I didn't want to portray Middle Eastern women as victims like Western media does.
100 women, 37 degree Celsius, over 4 locations and not a storyboard in sight. How did you remain organised and focussed over the three days of the shoot, and of course ensure that you got everything you needed?
It was a bit chaotic but that's how I like it. It makes me more creative and somehow more aware and focused. We also had prepared a lot before the shoot, and I was lucky to have producers and a crew that trusted me. I wasn't looking into the monitor all the time. I was standing with the women acting, talking and dancing with them. It was a beautiful experience. I had goosebumps all the time.
As a band Mashrou' Leila are no strangers to controversy for their progressive views, has there been any contention around the film? What conversations would you like Roman to spark in the Arab world and beyond?
The film was very well received. It was trending number one on YouTube for a week. Both me and the band received lots and lots of messages from random people around the world saying how much they were moved by the film.
I discovered few weeks ago that The Saudi government used a part of Roman in their new campaign to promote their more 'open' view on their city with women finally driving. I mean it's lame and sad that we are talking about this in 2017 but I am very happy it's finally happening.
I want people to let women be whoever they want to be. I think we have to go to what's really at stake, which is not only equality but liberation.
Both Roman and your fashion film Danse à Deux Temps feature prominent narrative dance performances, will we see more dance based films from you?
It happened accidentally that my two films had dance in them. I am not a dancer. I wish I was one! But I believe that it's such a powerful, noble and non-violent form to express what we had to say, especially for this film. It goes beyond language. My upcoming projects are more narrative, documentary and fiction.