It's hardly front page news that most forms of 'traditional' media have seen the relentless advance of new digital upstarts erode their bottom lines as attention migrates from analogue broadcast media to more communicative and readily available digital platforms. What we rarely get to see behind the lamenting curtain of doom and gloom, is how these long-established organisations are reshaping themselves to adapt to the updated appetites of their audiences. Today DN speaks to director James Kicklighter, whose documentary Digital Edition takes us behind the scenes of The Atlanta Journal-Constitution, one of America's most storied institutions of journalism, and the paper's experimentation with new tools to tell stories in preparation for the end of print in the digital era.
What inspired you to make a documentary about the adoption of digital tools within The Atlanta Journal-Constitution?
Years ago, when I was a freshman at Georgia Southern University, aspiring to have a career in film, I met Bert Roughton, the Senior Managing Editor of The Atlanta Journal-Constitution. He was doing a resume critique, and mine was slightly different from my peers. Growing up in a small town of 123 people, I had already worked on a documentary in high school, created a children's audiobook, shot weddings and high school graduations, etc. He looked up at me and asked, "What the fuck are you doing at Georgia Southern?" I'll never forget it.
Georgia Southern didn't have a film program, so I pursued a degree in public relations at the behest of our department chair, Dr. Pam Bourland-Davis. It was the best advice that I ever got as a student. As I got my degree, I kept working on my projects, eventually moving into the scripted films, documentaries, music videos and ad campaigns that I direct from Los Angeles today.
Newspapers have to move beyond the newspaper in the future, using different tools to tell the same types of stories.
Flash forward ten years later, I am a full-fledged professional director. Out of the blue, I got an email from Bert, asking if I knew anyone who would be interested in telling a story about The Atlanta Journal-Constitution. I told him that he didn't even have to ask, I was very interested. They wanted to explain how new media was changing their legacy institution. I pitched them one key idea that framed the whole film; if I was going to make a film about the AJC, it had to be applicable to any legacy newspaper across the country. It couldn't just be centric to what they were doing.
Back in 2008, when The Rocky Mountain News shut down because of financial and digital pressures, it was largely because they couldn't adapt to this new media environment. We discussed their film Final Edition extensively, and I envisioned Digital Edition as a sort of response to that film.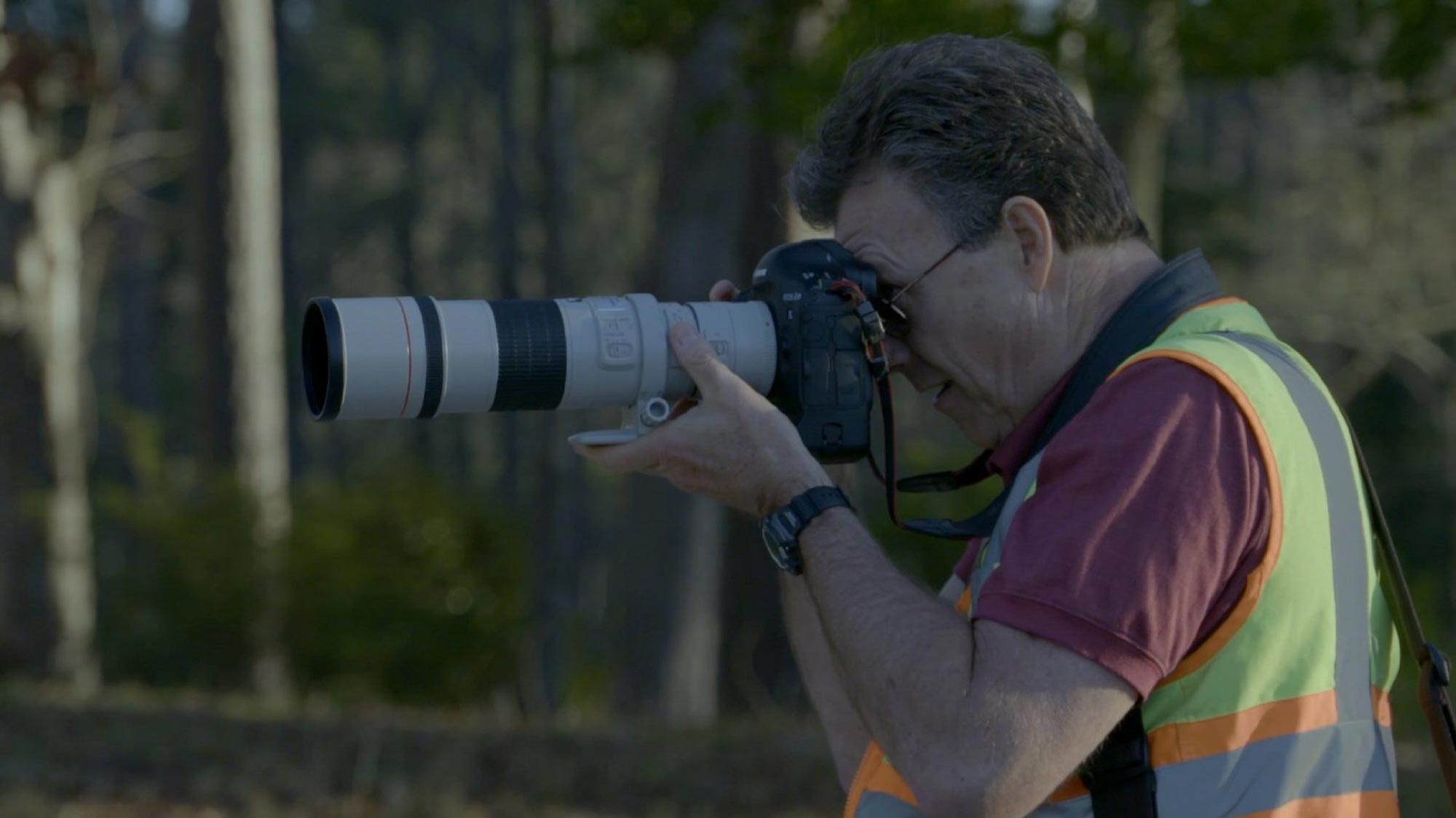 Digital isn't the end of news, it is really a new beginning. Newspapers that are able to adapt, like the AJC, bring their centuries of background to stories that are important to its readers. It is really important for civic engagement and discourse to help media consumers understand the world they live in, especially when they can deep dive into topics that have been ongoing for decades. New media platforms, on their own, cannot do that because they haven't been around as long.
Fortunately, I think that Digital Edition was that response to Final Edition, and anyone interested in this legacy media transition could watch the film and understand where national, regional and local newspapers are going to be financially and creatively solvent in the future.
When it came to production, how did you embed yourself within, and work with the newspaper and its reporters?
They gave me five days to come into the newspaper and figure out how it worked. I came in every day and took several notepads worth of notes, observing pitch meetings, figuring out processes of reporters as they constructed stories, etc. Then, I conducted dozens of pre-interviews to get a sense of the mood of the newsroom, determining which stories to follow during our shooting week, and which reporters could best communicate that digital future in the film.
Over the course of five very long shooting days, I brought in a small crew that was split into two teams and we followed stories as they unfolded. We shot on the Sony FS700, doing multicam interviews in a studio and single camera during field shoots.
I had one key directive — the story didn't matter that much to the film. While the viewer needed to understand what was going on within a scene, I was more concerned with the reporter's process, because that is broadly applicable to any news organization in the world. We identified the specific tools that were deployed, be it live reporting methods or traditional investigative journalism, and then structured the shooting week into a singular day of news for the context of the film, giving the viewer an idea of what goes into creating a daily paper.
What was the paper's editorial role with regards to the final content and structure of the documentary?
To their credit, the AJC let me do what I wanted with Digital Edition. In the editorial process, they let me tell the story without interference, just as they would presumably treat one of their journalists. In that sense, they extended me the same journalistic integrity they would for someone writing an article. It was a delightful experience.
Were there particular 'rules' which guided the design of the film's title sequence and section cards?
There were really two things that I thought about in the design of the title sequence and its cards:
First, the relationship between the physical and digital paper. Though the reporting delivery formats are changing, the content has to be the same, filled with journalistic integrity and facts. By drawing a connection between print and digital, I thought that it could visually showcase that relationship utilizing skeuomorphism, even though it has gone a bit out of style in the past few years.
Second, for the title sequence, I thought a lot about how printing has changed, in addition to digital, over the past 100 years. We went from small printing presses to large scale manufacturing of print to small servers into vast server farms. Through the sequence, we encapsulate that a little bit to remind the audience of how far we have come in the way we consume media.
Did you come to any revelations about the news business and/or The Atlanta Journal-Constitution's uses of digital tools after observing the paper at work?
Once upon a time, newspapers around the world, not just the AJC, relied on classifieds and print advertising. However, with the advent of Craigslist and other forms of advertising, that market has really collapsed, even though it still exists.
To be financially solvent, newspapers have to think about new media to build their business. For example, I hadn't thought about how magazines or podcasts or digital media, in general, could be effective revenue streams to subsidize, and also deliver news to an audience.
We have to meet audiences on whatever platform and screen they choose.
Newspapers have to move beyond the newspaper in the future, using different tools to tell the same types of stories. In a sense, that makes it better for consumers, because some stories are well told on Snapchat. But then if you want to learn more, you might read an accompanying list of highlights, then look at pictures and a full article.
Through giving consumers choices, newspapers can meet audiences wherever they are. Of course, the challenge is to make sure that in giving choices to consumers, they still are getting an in-depth understanding of stories.
What can we as creators learn about the AJC's willingness to adapt?
Technology is always moving, and as such, so creators should be. We have to meet audiences on whatever platform and screen they choose. If we only select traditional media pathways, then we will die along with them.
That isn't to say that television or movie theatres or newspapers are going away, I don't think they are. However, we need to understand now more than ever, what the right pathway is for each of our projects. Fortunately for creators, we have choices. Making the right choice with each platform is what makes or breaks a career.
What new projects do you have coming up?
I am currently directing the feature documentary, The American Question, which you can learn more about at TheAmericanQuestion.com.
Honestly, it's one of the most intellectually stimulating projects of my career, going into rural, suburban and urban America, examining the shared and different values that construct society. In evaluating the current state of America, we are really diving into issues that go beyond politics to determine where these cultural and economic divides begin and how we can collectively work together to find an end to them.
I also am in the process of getting the feature narrative The Perpetual State of Georgia from The Last Treasure Hunt writers Casey Nelson and Kate Murdoch shot in the fall.
Digital Edition is available to watch now on Amazon Prime Streaming.