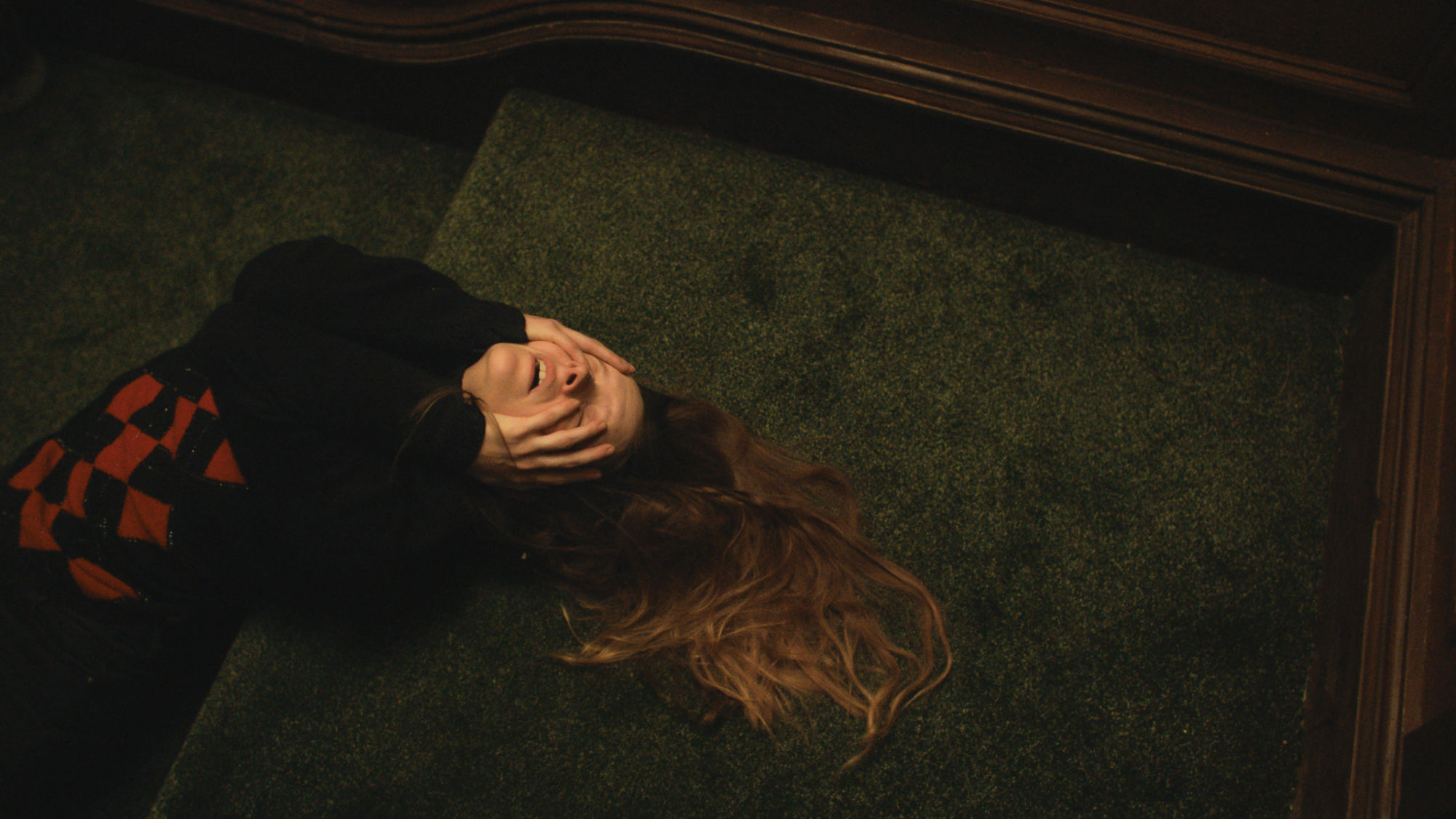 2020. What is there to say about this year of change and upheaval that hasn't already been said. The use of the word unprecedented has been, well, unprecedented. It's been challenging, scary and isolating. There have also been real moments of community connection, getting to know my neighbours and setting up a little Free Library for my neighbourhood, and amidst the cancelled plans and family grief I have relished being at home more than I have been in almost fifteen years and felt the joy of what the Japanese call shinrin-yoku (Forest bathing) discovering and walking in ancient woodland near my home.
My film plans, like those of so many people, changed dramatically. After taking two months off at the end of 2019 I was more than ready to start production on my ninth feature film. I managed one filming trip to the US in February and was so confident of returning in March that I left a 4k camera kit on the west coast. Inevitably I ended up cancelling everything and teaching the woman I am making a film about how to record the key moments in her life. Our film has continued, albeit in a different, more collaborative and ultimately richer way. Field of Vision have supported both this film and me as a director brilliantly and truly led the way in supporting the film community during the year.
I wrote about my fears and hope for documentary in the age of covid and I sincerely hope that amidst the disruptions, 2020 has also provided moments of creative innovation and inspiration for people. I've been so happy to see independent releases by female directors soaring and Reclaim The Frame continuing to fly the flag high.
As always, for Directors Notes I have selected the films that linger and cast long shadows into December. I've felt even more drawn to melancholic stories of later life and the examination of creativity this year. I've missed my beloved Broadway Cinema enormously and I can't wait for the time we can share in the collective joy of seeing a film with strangers. Hopefully we'll be sat in screen 1 again, before very long.
Honourable mentions:
Memories of Murder, Clemency, Time, Bacourau, Babyteeth, The Assistant, Parasite (was this really this year?) and Color Out of Space.
LOVERS ROCK | Steve McQueen
What a painterly, heady, swoon. The whole Small Axe series is stunning, but this film. Hot damn.
10. THE 40-YEAR OLD VERSION | Radha Blank
This was not the feel good Netflix film I expected at all. Instead, I found myself falling in love with Blank and completely invested in her (over 40) life.
9a. BEING A HUMAN PERSON | Fred Scott
9b. ABOUT ENDLESSNESS | Roy Andersson
Apologies MarBelle, for choice #9 I have blatantly combined the documentary Being a Human Person about distinctive Swedish director Roy Andersson with the film he is seen making in the film About Endlessness. Melancholic bookends that frame the story of a man towards the end of his (creative) life addressing alcoholism, loneliness and love. I loved both, even more when I watched them in quick succession.
8. SAINT MAUD | Rose Glass
The word I kept coming back to when thinking about this film was 'intense'. It's intense from the first frame and the intensity unfurls through the film, like a pulse. All this intensity set against the Scarborough coastline.
7. BLOODY NOSES, EMPTY POCKETS | Bill Ross & Turner Ross
Is it a doc, is it fiction, does it really matter? A whisky sodden night out in a dive bar guided by the ever charismatic and mischievous Ross brothers.
Read our interview with Bill and Turner Ross
6. UNCUT GEMS | Safdie Brothers
This film, as the kids say, slaps. Play it out loud.
5. ROCKS | Sarah Gavron
My first visit back to Broadway after months away and I felt the overwhelming rush of what it means to see a film in the cinema with others. Rocks shines with shades of Hirokazu Koreeda's Nobody Knows, with terrific performances from Sarah Gavron's teen players.
4. THE REASON I JUMP | Jerry Rothwell
Jerry is a master filmmaker and with this film and the extraordinary binaural score he has given voice to the unspoken.
3. THE LIGHTHOUSE | Robert Eggers
A genuinely bonkers glimpse of how claustrophobic being holed up in one space, with one other person can truly be. "YOU'RE FOND OF ME LOBSTER AREN'T YE?"
2. PORTRAIT OF A LADY ON FIRE | Céline Sciamma
The last film I saw on the big screen before the cinemas, and well, everything shut down. Desire, love, contained longing and the best use of music I've seen in a film in a long time.
1. DICK JOHNSON IS DEAD | Kirsten Johnson
I couldn't stop thinking about this creative, big hearted, tragi-comic documentary. As members of my own family get older it cut really deep.
You can check out the rest of team DN's Top Ten picks here.