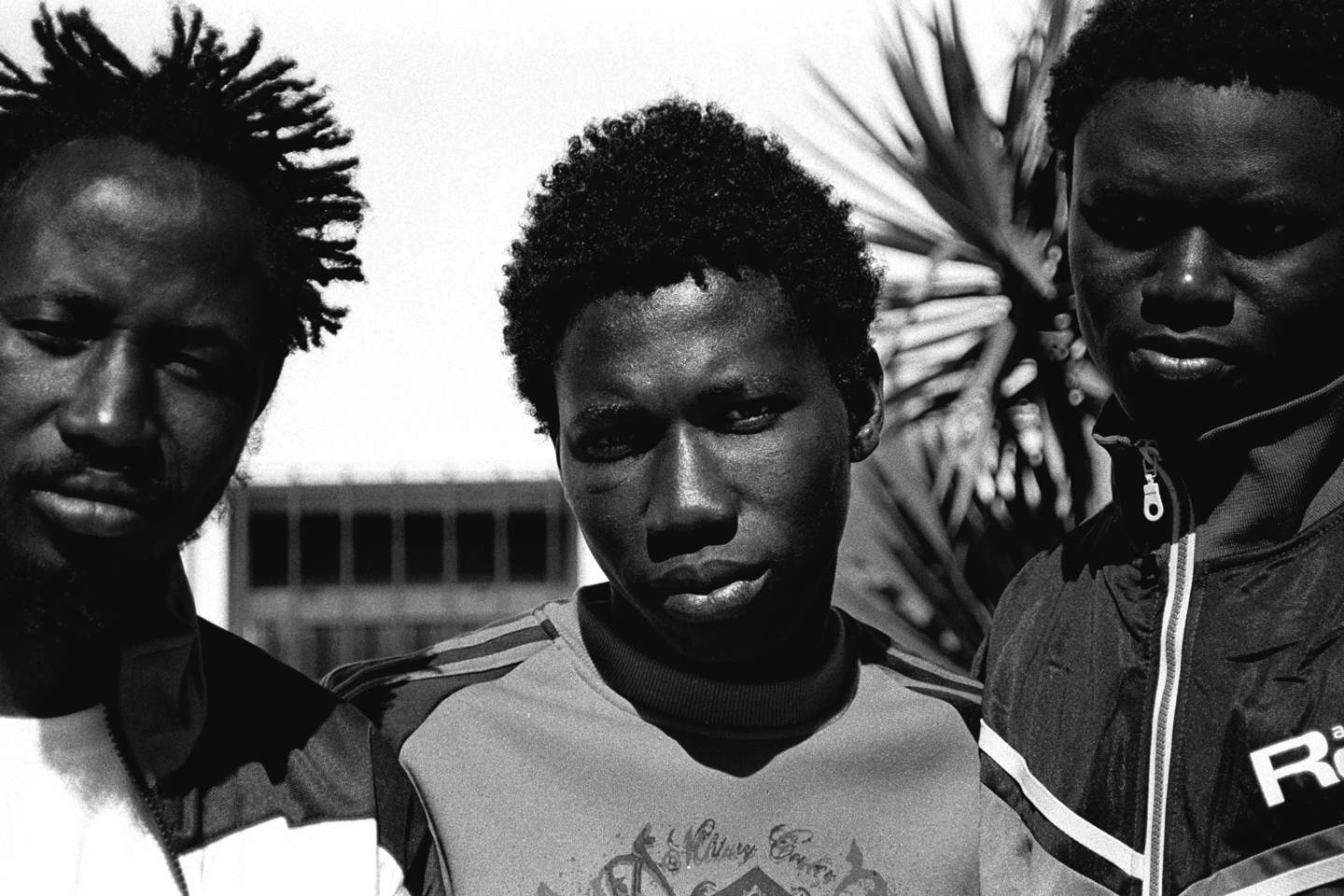 In the wake of the global recession and the rise of the far right in the recent European elections, policies for stricter border controls hold sway over the rights and humanitarian considerations of migrants and refugees. Their vilified portrayal in the media is far removed from the reality of the plight that is their day to day struggle to survive and thrive. In her OFFF commissioned documentary Diary of Hunger, director Mireia Pujol travels to the Moroccan mountains to take testament from the young men attempting to jump the barrier in the hopes of a more prosperous life. Pujol shares her experience with us.
Almost a year ago, we got in contact with Hector Ayuso, the director of OFFF Festival Let´s Feed the Future and a few weeks later he asked us to make a short film for the first edition of an online magazine called The Poool. My Executive Producer Rafa Montilla and I said "Why not?" – it was an opportunity to do something out of normal advertising and with freedom! The first thing that came to our minds was to do something in film, the opposite to digital. As OFFF was talking about the future we discussed the idea of people who have no future – people from countries in Africa who have been trying to get to Spain or Italy, many of whom die. Rafa and me talked about filming in Melilla and we talked about the barrier…that is a place made by the devil.
The idea to shoot on 16mm film and in black and white came mainly as a way to give a look that seems old. We know that these images could have happened 50, 100 or 200 years ago and they would look the same as they do now. We wanted to create a feeling of timelessness. We shot with an Arriflex 416 and I decided to only use two lenses (Super Highspeed Zeiss T1.3 / 14mm and 25mm). We knew that we should shoot in the mountains in Morocco where they hide themselves, and we knew that we should shoot the fence – I wanted to film some people jumping the fence and capture a testimony from them. The main issue was to pass the camera and ourselves in Morocco and not get stopped by the police because shooting film is not allowed in Morocco.
We were able to film thanks to the photographer Sergi Camera and the journalist Jesús Blasco de Avellaneda. They have spent many years in Melilla and Morocco portraying the conflict. Thanks to them, we could climb Mount Gurugú and film. They have a lot of friends there who have tried to jump several times and still have not succeeded. Both Jesús and Sergi are helping them. They regularly buy medicines, blankets and food so when we got there, everyone treated us very kindly. But unpredictable things did happen. One of them was the jump of the fence. We were lucky as those people who were with us on the mountain in the morning were there in front of us in the evening, but we didn't recognize them until the next day when we interviewed them and they told us that they remembered us from the mountain. And the boy who was talking with his mother asked us if we could help him, because he didn't have money and he hadn't talked to his family for a long time, like two years. In the film there is only one but we helped two more, the third one, when he give back the telephone, told Rafa that his father wanted to talk with him and he thanked him for helping his son, it was really a shock. Despite the difficulties they are experiencing, some of them need to express their suffering, they need to communicate to the world their situation in order to change something or find someone to help them. It's very hard for me to put into words…it hurts my heart.
This slideshow requires JavaScript.
All of them spoke French, which we are not good at, but Sergi knew enough to understand so we knew more or less what they where talking about, but it was quite difficult for French people to translate to Spanish afterwards for the subtitles. This meant that we could not understand the speech in depth. And the boy who was talking with his mother talked in Djuda, an African language. We asked them only one question: to explain their feelings after the jump. There were many surprises when we had the translation, really a big shock, like the one with the black jacket in the forest, talking about his fears.
It's terrible what is happening here in Spain (also in Italy and Greece). We watch it everyday on the news and everything is getting worse. We don't want to accept this tragedy. Diary of Hunger premiered on the 16th of May at OFFF Barcelona. We are trying to share the film as much as possible to get a reaction and to help all these people. We are also talking with two NGO's ("Prodein" and the "Delegation of Immigration of the Archidiocese of Tangier in Nador"). These two organizations are doing a great job in Melilla and Morocco but they need much more help.