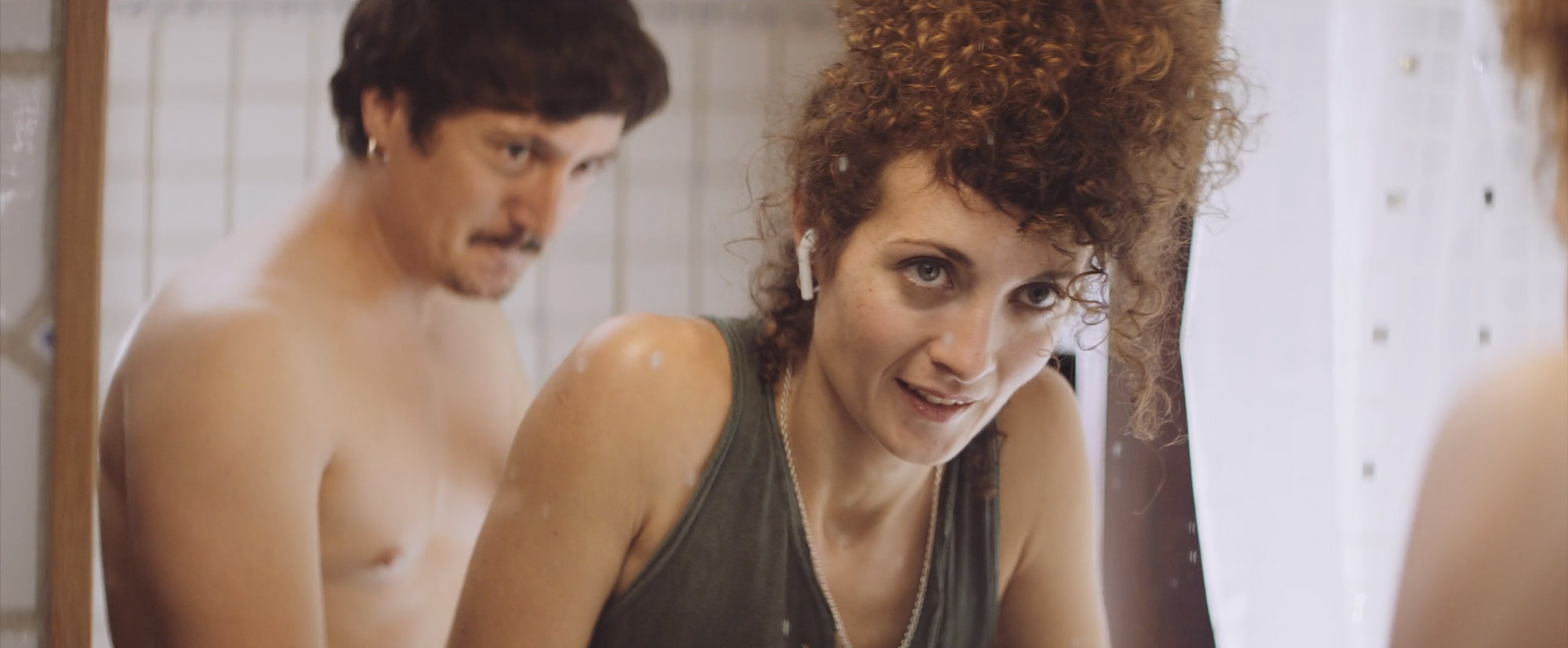 Making his first foray into music videos, Álex Montoya's Insuficiente sees the Spanish director reuniting with the actors from his 2010 Sundance short How I Met Your Father, for an amusingly awkward hookup that's less than scintillating. Álex takes DN through the narrative music video inspirations and production considerations which led to his comedy about the unfulfilling morning after the night before.
When Manu Rodríguez, the lead singer of Rusos Blancos, told me that he wanted me to direct the video for his song Insuficiente (Not Enough), I got really excited. The thing is that I had never shot one before and wanted desperately to try it. I did some research to see what was being done, especially in the Spanish alternative arena, but quickly retreated to my comfort zone and decided that I wanted to do something very clear, filmic, narrative and linear, without even intercutting things like footage of the band.
I did that because it was certainly easier for me but also because I love music videos that tell a story. I feel they stick better to your memory: short films like Michael Jackson's Thriller, or, more recently, Arcade Fire's Afterlife or The Shoes' Time to Dance, are among anyone's favorites.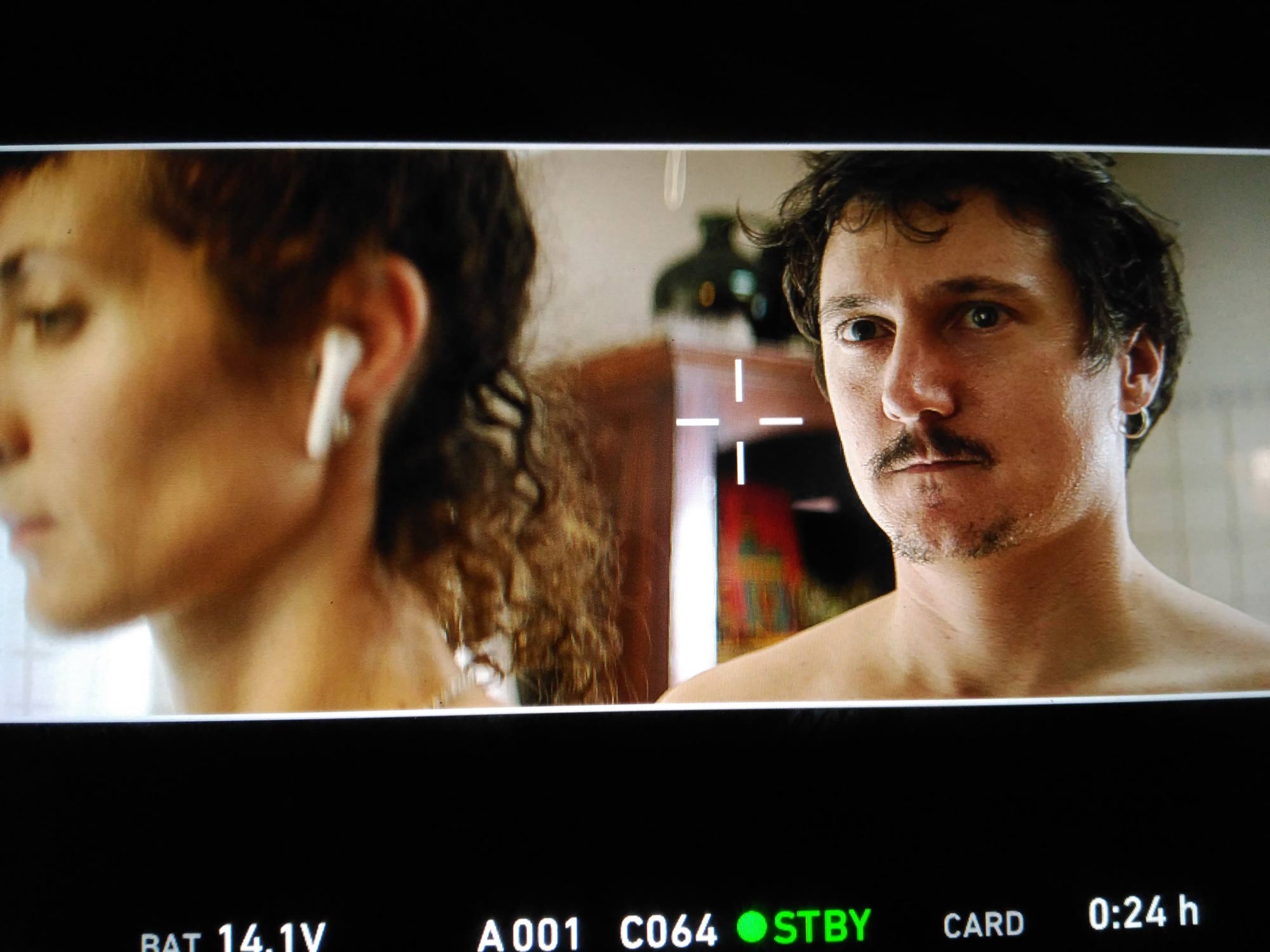 Insuficiente is about a guy who doesn't want to commit and is perfectly happy with short affairs and one night stands. The lyrics talk about how these relationships feel a lot like real love, but they're 'not enough' ('Insuficiente' in Spanish). Manu and I decided early on that we were going to gender-swap the main character. It felt like a great way to avoid cliché. The other thing I resolved is that I wanted to play with diegetic and non-diegetic music and sound. I wanted the music to be not just laid over the image but imbricated in the narrative, that there was a reason for the music to be playing in that scene.
I had some big scale ideas, but since we were on a tight budget and I wanted to shoot with film-grade equipment and professionals, it became clear that we had to restrict ourselves to one day of shooting. I then recalled my short film How I Met Your Father and thought that it would work perfectly with the lyrics, and it was also fun to shoot again with both Irene and Iñaki (who are a couple in real life) almost nine years later, in kind of a Linklater move.
The idea, in the end, is simple enough: we have a couple waking up after a one night stand. She's just got out of the shower and listens to the song through her AirPods (which were kindly lent by the manager of the Apple Store in Puerta del Sol, Madrid). Anyway, he, the guy, then wakes up in the bedroom and joins her in the bathroom, where they start having sex. So, we are basically in her head, listening to the song as she does, with muted sound coming from the real world. In the start, I spend a minute or so establishing this well, since it will become crucial for the ending. The thing is that the sex ends abruptly and she pays attention to the chorus, that in that same moment is a perfect reflection of her feelings. She even can't help but to silently mumble the words while looking at him, who doesn't understand what she's saying.
I wanted to do something very clear, filmic, narrative and linear.
Anyway, we filmed the thing in Madrid, with a tiny but very capable crew. Jon D. Domínguez, who frequently collaborates with me, did the cinematography and operated the camera, an Alexa Mini, with Kowa Anamorphic lenses. I love the Kowas, because they're small, reasonably bright and have some characteristic image flaws that lends personality to the image. Also, the bathroom was not too big and we really needed to shoot wide.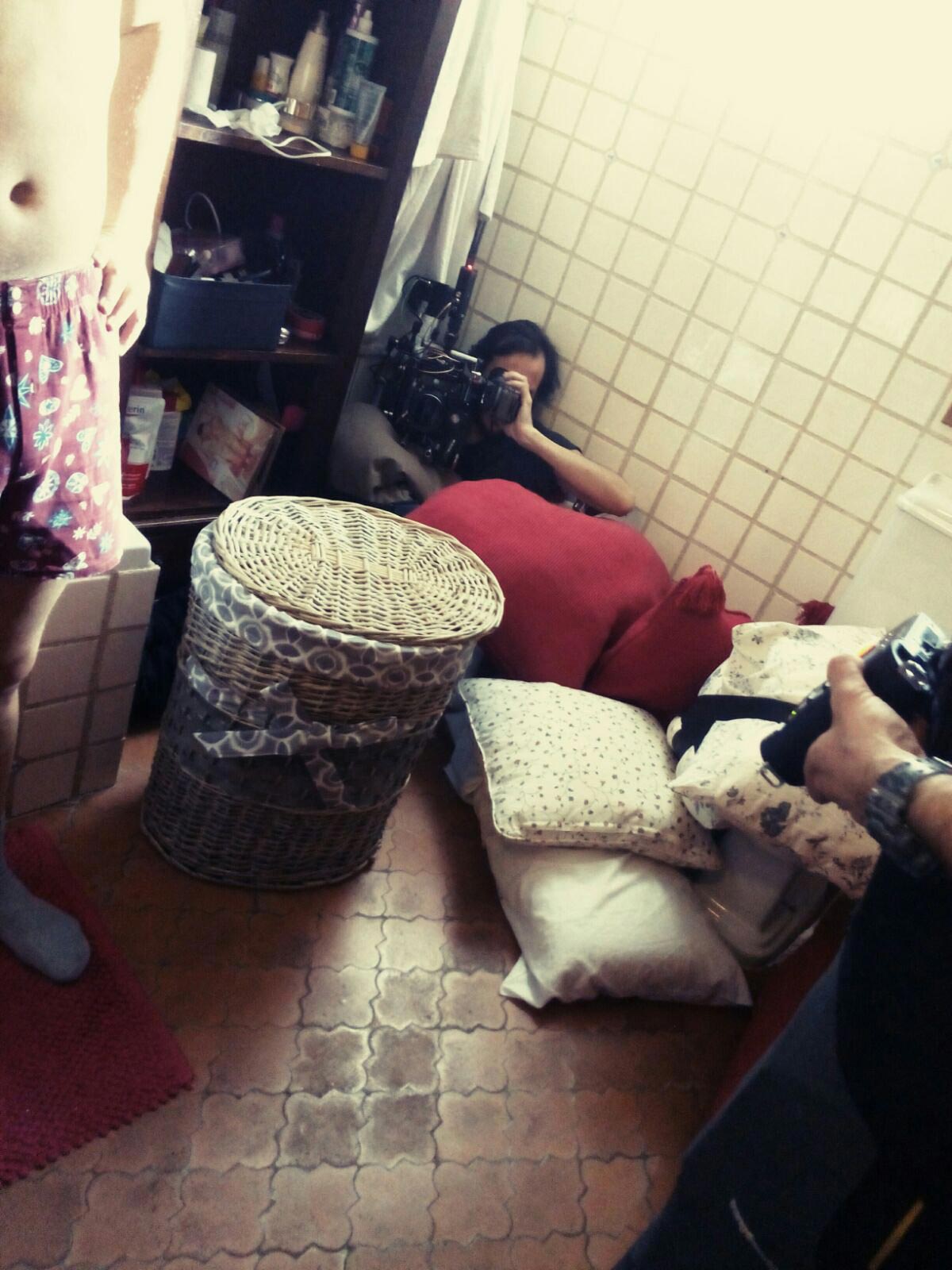 Both Jon and Jota Parro (Focus Puller) also set up the lighting, which was LED based, and Arman Ciudad did the sound. As I said, we shot the thing in a 12-hour day and I did the postproduction. The UHD ProRes coming from the Alexa was light and easy to grade, even using an external USB 3 hard drive as a source for the footage. For grading, I used two LUTS: an Alexa low contrast and a deLut from James Miller.
Next up, I'm distributing my latest short film Vampiro with Marvin & Wayne. I want to release it through Vimeo around mid-year.
And then we are shooting a feature film. We got €210K from state funding and are hoping to raise some more money privately, from investors and TV pre-sales. It's titled Lucas, and is based on the short film of mine Directors Notes featured some years ago.
So it's going to be a small film, but we're using what we learned with the short film, which is 30 minutes long with a budget of €30K. We want to keep it small also because we want to have complete control over the thing. The short film covers circa the first act of the movie, but we're constantly rewriting the whole thing, so my hope is that now it's much better.