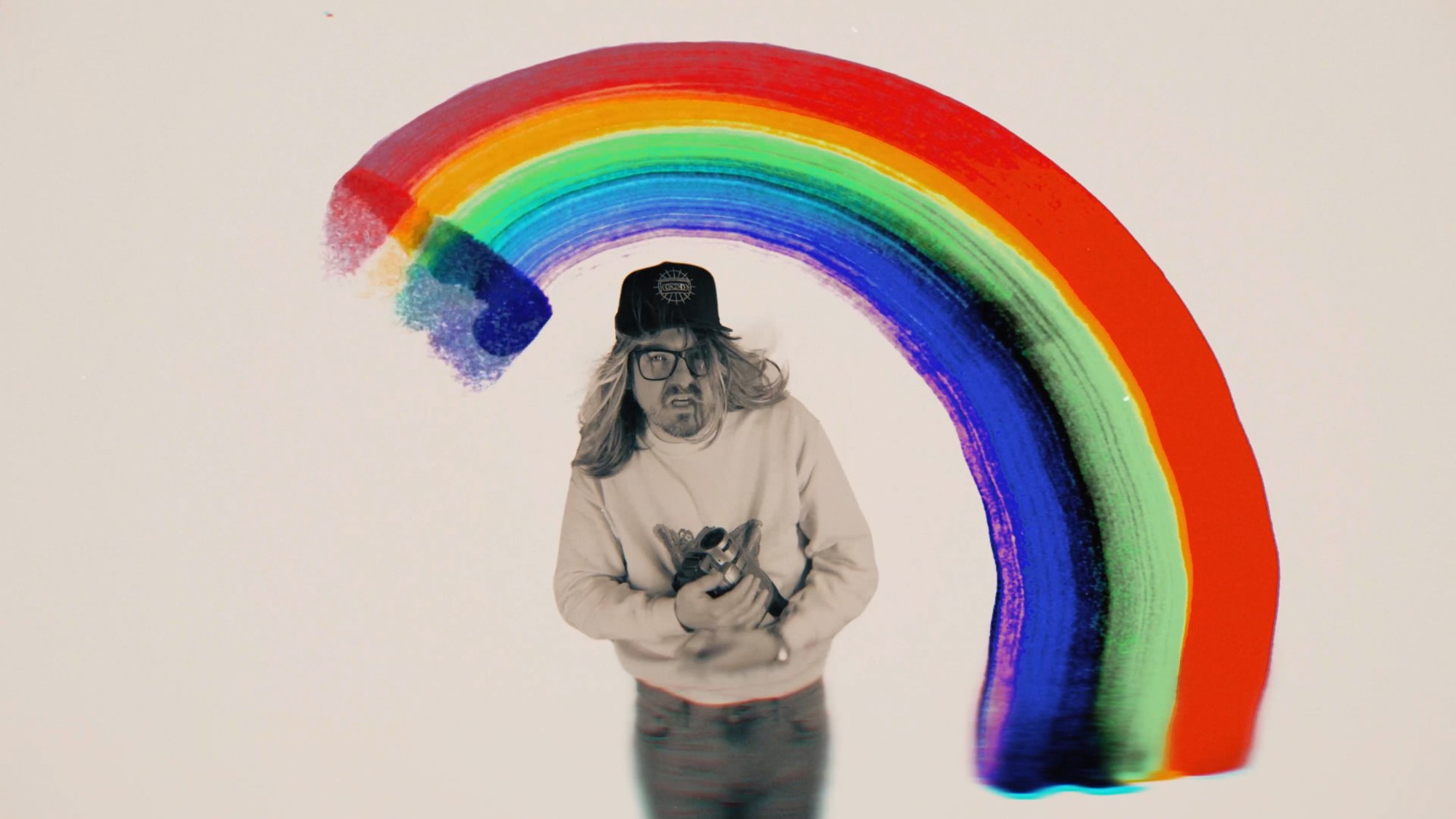 Filmmaker Jeff Ledellaytner's new music video Dirty City for his musical alter ego Super Bobby is a trippy, laidback visual feast. The video sees Ledellaytner appear as Super Bobby in front of a raft of ever-changing scenes, environments and styles that never fail to be compelling, intriguing, or just wonderfully weird in the best way. It's the perfect visual accompaniment to a song which finds Super Bobby waxing lyrical about an ever-growing list of bizarre and judgemental social comparisons, which he delivers at a smooth yet swift rate over relaxed mid-tempo beats. DN caught up with Ledellaytner for a comprehensive conversation about the behind-the-scenes making of his ever-evolving video, the decision to bring Co-Director and VFX wizard Ariel Costa into the fold, and the creative freedom he pushes for when putting together his most personal projects.
Dirty City is such a fun visual feast, how did it arrive for you as a project?
The original concept for Dirty City was pretty loose. It was February 2021, pre-vaccine Covid and I wanted to come up with a concept I could shoot alone at my studio. The plan was pretty simple: bring a couple wigs, a fan, some props, all of my favorite outfits and just film a ton of stuff.
How did you approach prepping for that shoot? Did you plan for VFX ahead of the green screen filming?
I'm an editor and creative director, so I knew I just needed coverage: Close ups, medium shots, wide shots, no rapping, some rapping, under cranked, over cranked clips, b-roll, etc. Then I'd figure it out in post. If I needed something else, I'd just head down to the studio and shoot some pick up shots. The benefit of filming alone was I could always go back to the studio to grab it. I also knew I wanted to use this custom green screen treadmill I made for a job a few years ago. It was collecting dust ever since, so I finally put it to use.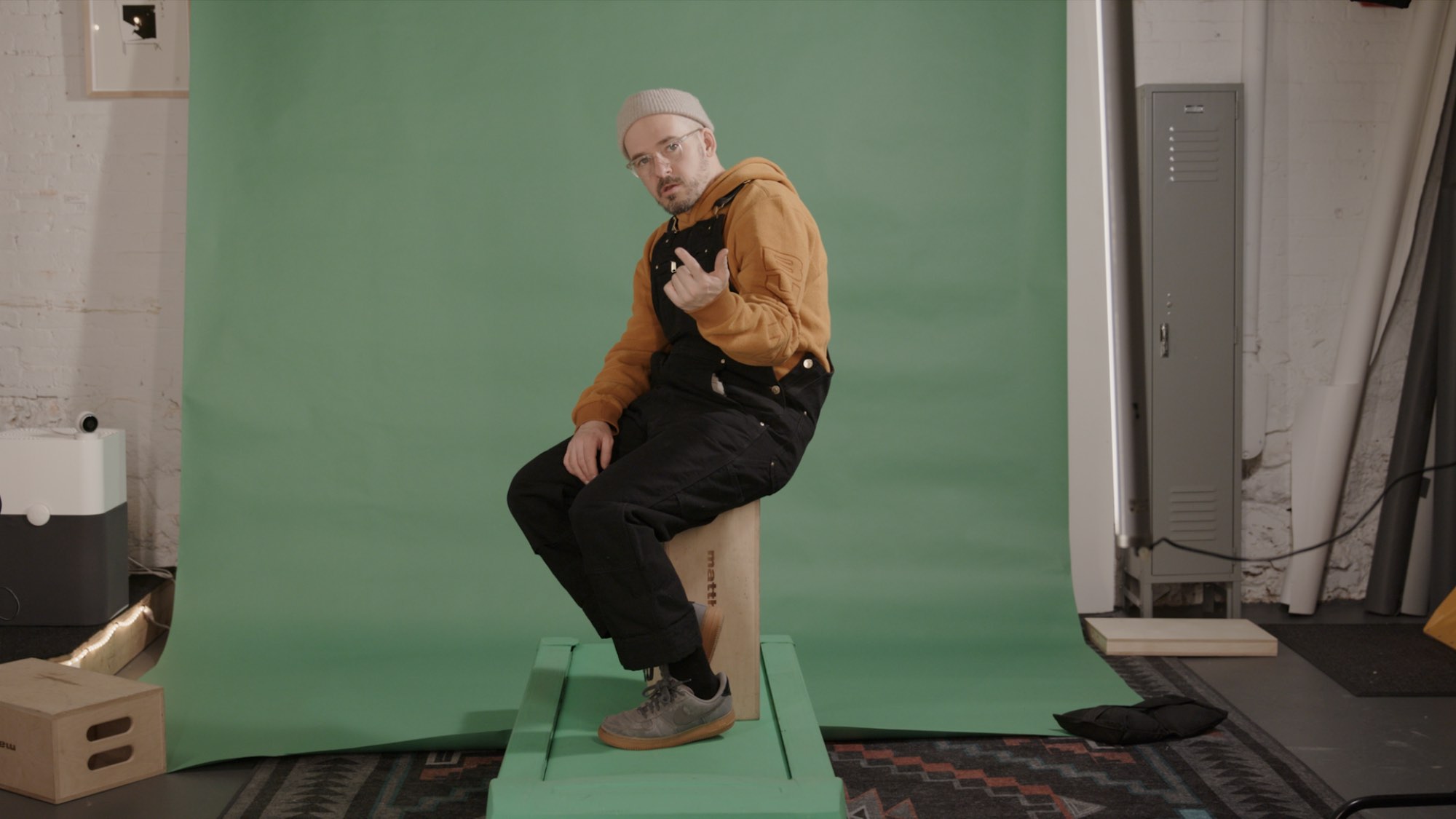 When post rolled around, how did you keep everything fresh and constantly changing?
In post I knew I didn't want to repeat much visually. I created a lot of different looks for myself and needed an endless supply of environments I could put myself into. So many music videos consist of limited set ups: exterior1, interior1, performance, alt location1, back to exterior1, back to performance, etc. I wanted an endless journey of visual excitement. I didn't want the viewer to be bored watching this, but I knew my VFX skillset was limited so I reached out to Ariel to ask if he'd be interested in collaborating.
I wanted an endless journey of visual excitement. I didn't want the viewer to be bored watching this.
Had you worked with Ariel prior?
I didn't know him before this project. I saw some of his work in a Patagonia doc my friend directed. I texted her for his info and reached out. Initially, I reached out to Ariel for a different project I was working on, a visual brand ID package for my YouTube Golf Channel, lol. I was running out of money for personal projects and his rate was too high for me to justify moving forward with that. But we continued to chat and I sent him a rough cut of this music video on the off chance he'd be into collaborating on that project. He was hyped to work on it! So we agreed on a friend-friendly budget and got to work. I sent Ariel some general visual and conceptual direction, we had one or two video chats and he was off creating.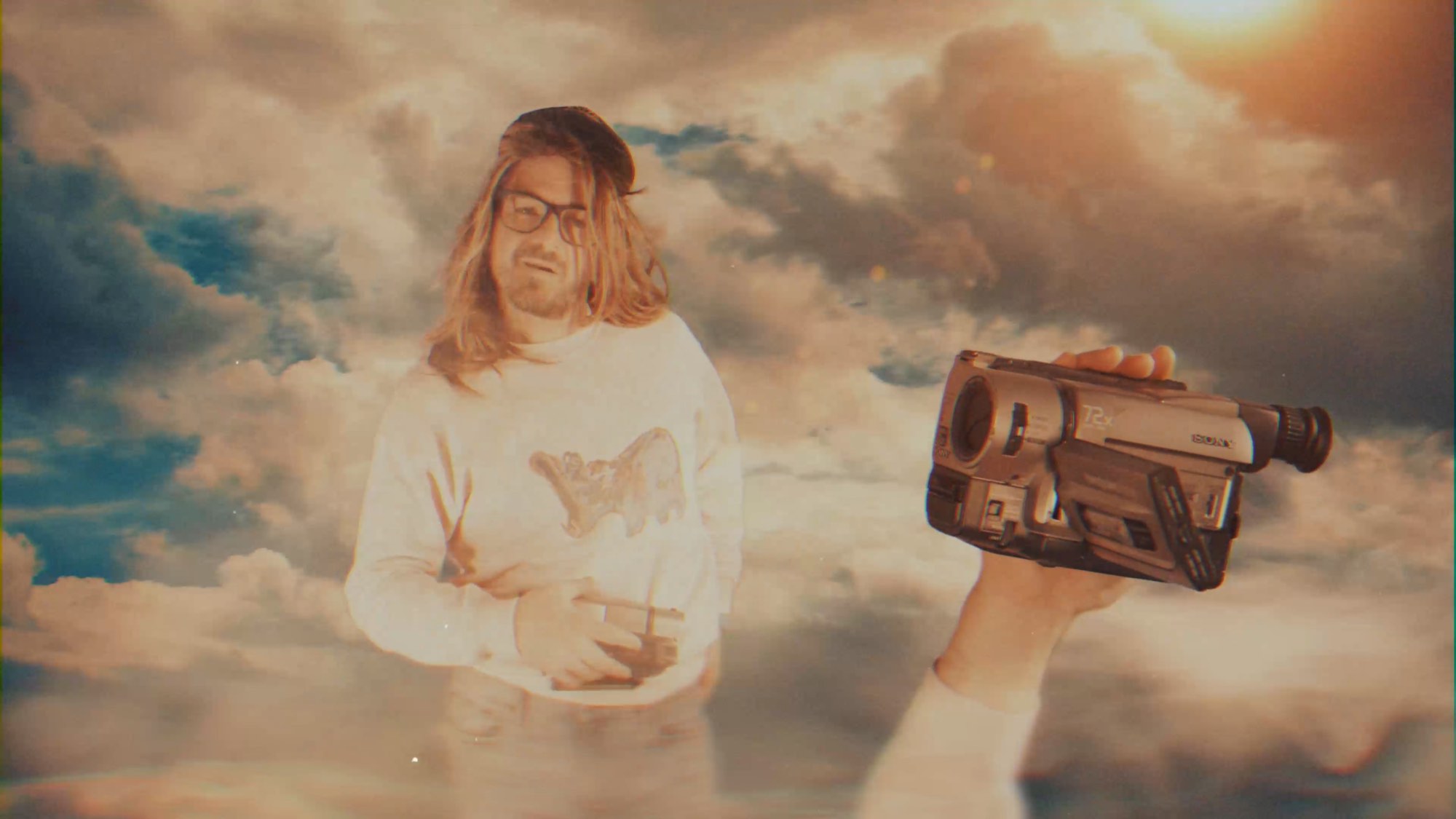 What was it like collaborating with him on a project that was more personal?
In general, I loved his portfolio so I trusted he would make something magical. There was no timeline. I just wanted to make something dope. So much of my day job, as a commercial editor and creative director, revolves around constant collaboration, pleasing clients, deadlines, overages, budgets, notes, revisions, etc. I want my personal projects to be free of that energy. I like to find people I trust and let them go nuts.
How soon after Ariel came on board were you able to see his first samples? What was your response to seeing what he had concocted?
Ariel sent me a couple of five to ten second samples after a few weeks of working together on Dirty City. I loved them and green-lit him doing whatever he wanted. About two months went by without contact until one day I received a text with a link that said "DONE!". Shit was crazy. I was so hyped that he was able to elevate my tiny ideas and create a visual work that gelled well with the energy of the song and personality of my rap alter ego, Super Bobby.
How long were you working on the video for Dirty City in total?
I filmed all the footage in February 2021. I sat on the footage for a couple years, trying to figure out what to do with it. I sent a rough cut to Ariel in April 2023, the video was completed in June 2023.
I like to find people I trust and let them go nuts.
Do you have a particular favourite shot or moment in the video that Ariel sent you?
I have a handful of favorite shots. Firstly, the shot of me in the Golf cart filming myself that occurs at 00:15, then the shot of me and my dog Bamford with our heads switched at 00:45. I also like the shot of the car coming to a halt at 1:12 and the one of me with the lamp on fire at 1:21, and lastly I'd have to say the shot of me flying through space with the rock out of my ass at 2:18.
What else have you got going on filmmaking-wise across your commercial and personal work?
I've got a few things going on at the moment. I'm working on editing a doc about how kids see the future I'm excited about. I'm also doing some voice over work for Amazon. I've got three different music projects for Super Bobby in the works. I was also a golf model for the golf brand Titleist last week, and I've started a personal golf vlog brand called Jeff Play Golf.