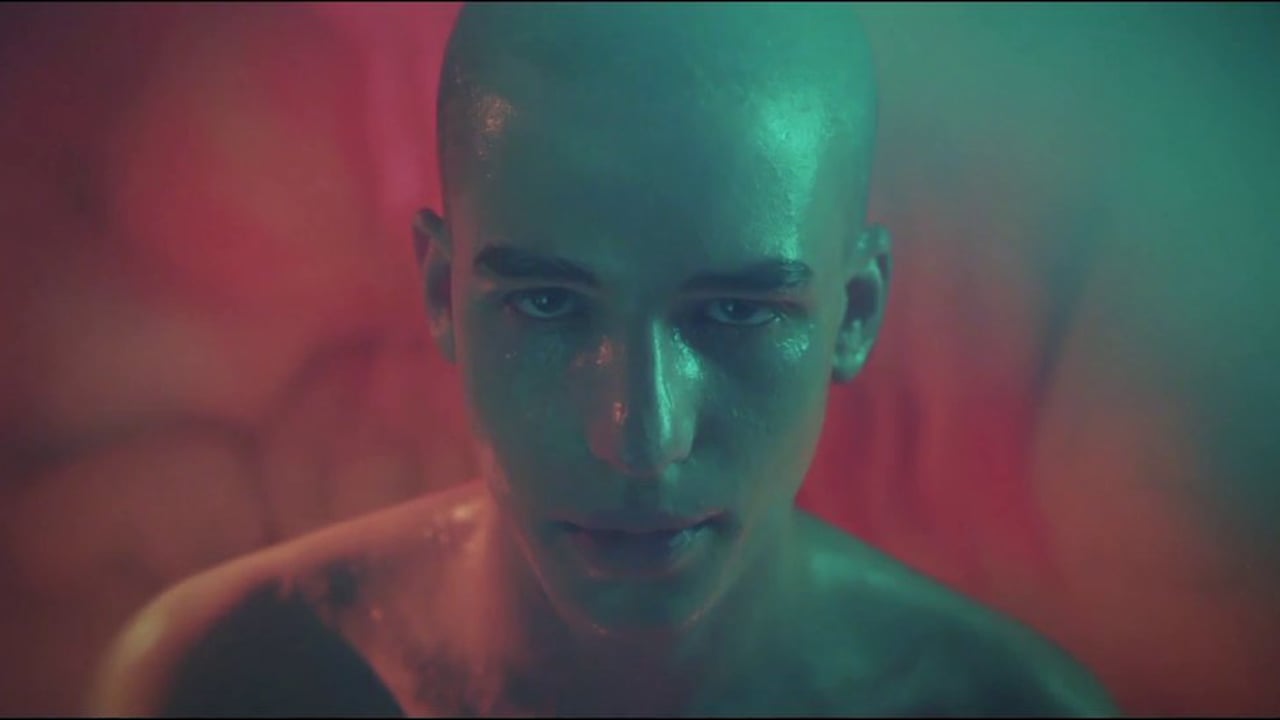 What can I say about filmmaker Matt Lambert that hasn't been enthused multiple times on the pages of DN before? Instead, you're probably better off immediately jumping into the sensual ride of his backroom internet short MEAT – the result of a collaboration between Matt and Swedish artist Thomas Bo Nilsson, and an ancillary piece to Nilsson's 240 hour non-stop, fragmented universe installation which kicks off tomorrow in Berlin's Schaubühne theatre. After which you can read our Q&A with Matt in which we delve into his participation in the ongoing dialogue of sexuality and digital culture.
Although a film in its own right, MEAT functions as a promo for Thomas Bo Nilsson's theatre installation of the same name at Schaubühne Berlin. How does the film relate to the exhibition?
The show explores the nuances and atmospheres of identity — online and IRL. Nilsson's piece uses the story of Luka Magnotta as a jumping off point, but does not include him in physical form. My film jumps off from his themes and builds a spin-off vignette of sorts or parallel prequel.
Nilsson is credited as Artistic Leader on the film, did he provide a specific brief that you worked to? Were the two of you in constant dialogue throughout production and post?
The film was absolutely a constant collaboration. Thomas had become connected to my work through a series I did last year called PROFILE, which explored youth sexuality in digital spaces with experimental documentary. Between that work and so much of my work that uses the backdrop of Berlin as a primary character, we were already quite in sync. He told me about the project and had an idea of a scene and a space. From there, I used his material as a palette to build my own story and my production team worked closely with his to keep everything cohesive.
Issues of youth sexuality and identity have been a fertile creative wellspring for you in recent years, across both your fiction and nonfiction works. What is it that repeatedly draws you back to the exploration of this subject?
I initially started creating work that explored sexuality to find ways to therapeutically deconstruct questions I didn't have the means to communicate and explore when I was younger. This was prior to digital culture being part of my narratives. Now, with the exponentially evolving state of our virtual dimensions; it feels like the work is no longer about making statements, but about being part of an ongoing dialogue. Additionally, people who are exploring similar themes are now starting to approach me with collaborative opportunities like this one and it offers fresh ways to evolve my thinking and executions.
Your young lead isn't amongst the multitude of actors who feature in the installation piece. What was the casting process you went through to find him?
He is actually a friend who just seemed right for the video and knew we'd be able to have fun with it and maintain a sense of humor about the subject. In real life he's got quite a softness and sensitivity to him. Then he has this social media presence which leans more confident and posed. This fragmentation (or trans-dimensional completion) is something that all my characters have possessed recently. Plus we thought he could pull of the Magnotta connection…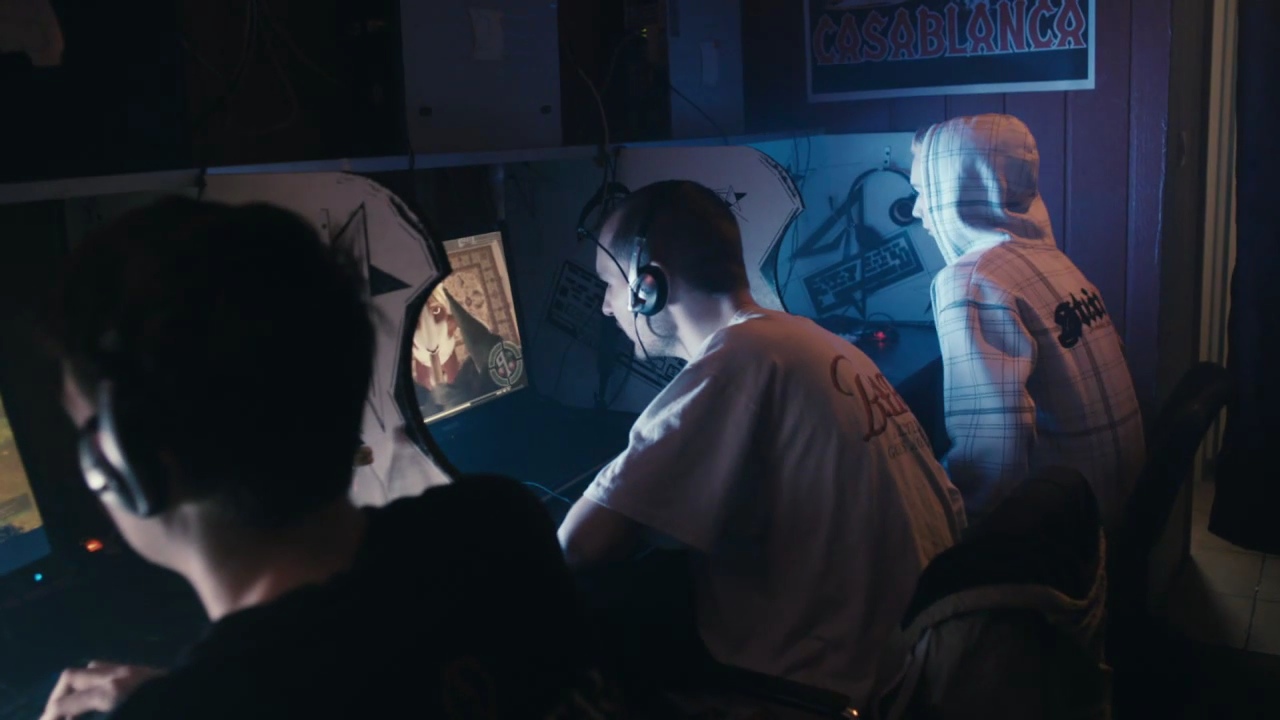 The Spätkauf internet café of MEAT feels like something straight out of a near-future dystopia movie. Are such places common in Berlin and how much of an exaggeration on reality is the behaviour you depict?
Almost every Stätkauf has a small internet cafe in the back in Berlin. You don't see iphones or laptops as often around areas like Neukölln or Lichtenberg. These spaces also become social clubs of sorts. Saying that, this is quite a special one (with its secret door) and happens to be down the street from Nilsson's house.
We've spoken previously about the important role sound plays in your work. How did you bring LOTIC into your auditory process for MEAT's sound design?
This was my first time working with LOTIC and I believe it was his first professional sound design job for film. I always have a pretty clear brief when working with composers and sound designers, but also try to leave certain parts of the brief in abstraction to allow for reinterpretations. I've been a fan of what LOTIC has been making in Berlin and felt his fresh perspective would be the perfect thing to break the formal qualities of the film and give it the right visceral subtexts. His work is primal, heavy, dark and sexy and it definitely elevates the film in tone.
What should we be looking out for from you in the near future?
I'm currently preparing to shoot a trilogy of narrative music videos in Berlin, plus a few others in the US. I'm also developing a photo exhibition and small book project and in early stages of first feature film development.