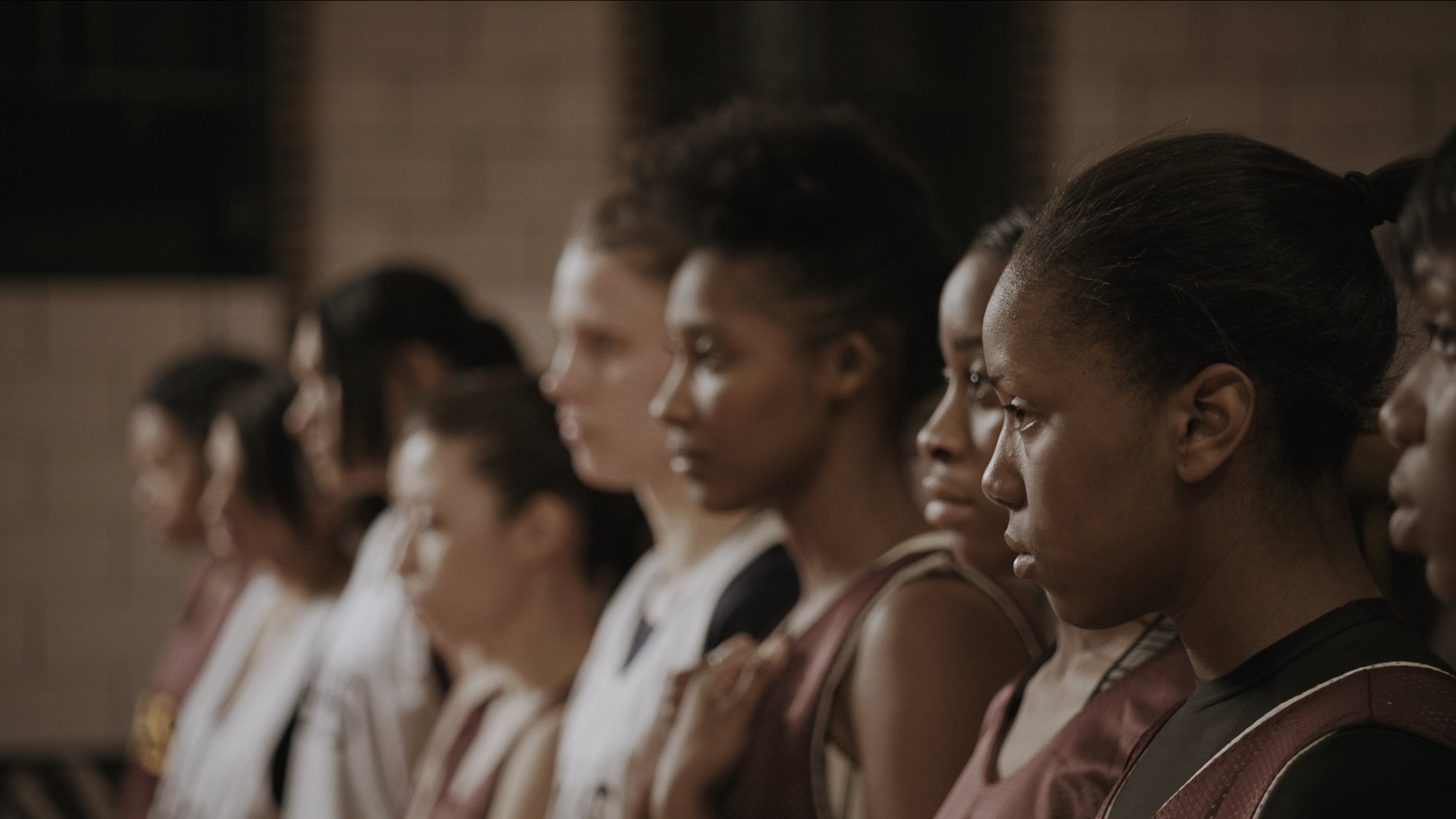 In Tanner Jarman's NYU short High Hoops, a young high school basketball prospect returning to her team after a knee injury discovers she'll now need to fight for the starting spot which was once hers if she's to keep the dream of a better life for her family alive. Beset by casting difficulties and a last minute key location dropout, Tanner imparts the first-hand lessons he learned the hard way when bringing this sports drama about shrinking opportunities to screen.
This story was inspired by some of my own high school basketball experiences. For most of my childhood, I wanted to go to the NBA. I was obsessed with watching old MJ videos as I tried to emulate some of his trademark moves. By Junior year, I had let go of this 'hoop dream', but that didn't stop my disappointment when I wasn't moved up to varsity. I can still remember how humiliating it was. A small bump in the road I kept telling myself. I began thinking about the individuals I met that lived and breathed basketball. Those who saw the sport as their only way forward. Sprains and strains are common injuries but what about the ones more severe? A career ending injury before it even begun. It's tragic. I wanted to tell a story that felt relatable. And from the perspective of a female, while touching on some of the same universal issues. Besides movies like Million Dollar Baby or Love and Basketball, female-driven sports dramas aren't too common.
Before its inception, I wanted to make a film about competition. One of my favorite films growing up was Spike Lee's He Got Game. Truly one of the main inspirations behind this film. The journey of Jesus Shuttlesworth, thrilling and refreshingly authentic. The stakes were high in that film and I wanted to accomplish something similar. Give audiences the opportunity to understand what basketball can mean for someone with limited options and resources. By the end of the film, the intention was to leave audiences with a reminder about the fragility of life. How all can change in a matter of moments. Regardless of how hard we work towards success, it can be most impacted by the things out of our control.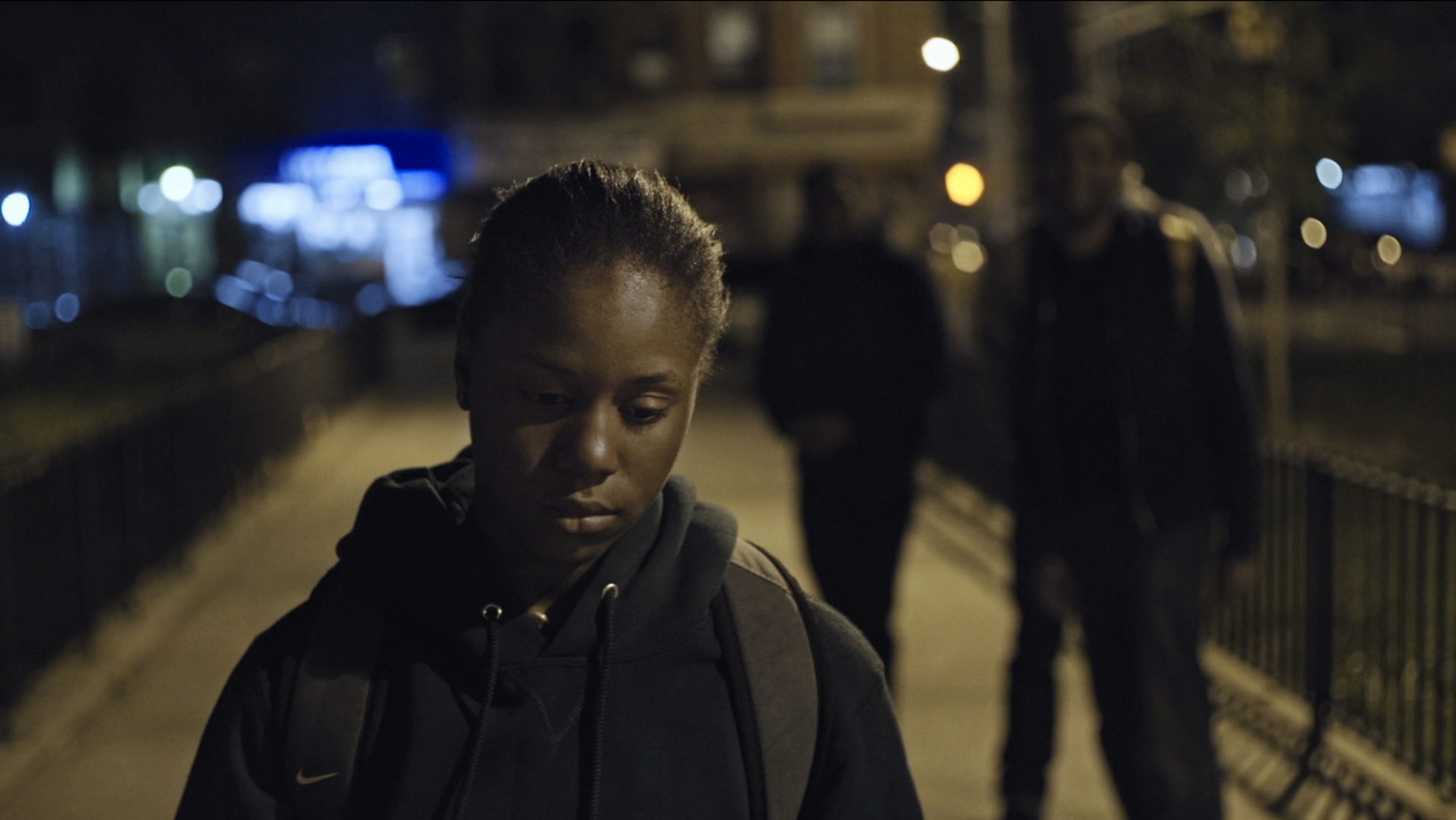 Finding someone to play the lead was an ambitious endeavour to say the least. I underestimated how difficult it would be. I tried casting through backstage and other reputable sites, but you wouldn't believe it… No one really applied. I guess my "basketball ability required" deterred a lot of applicants. So I tried another approach. I made a list of about 80 high schools and colleges in the New York area (which included all 5 boroughs) and mass emailed them. For a while, the same messages kept pouring in. An explanation why their athletes couldn't partake in the film. Feeling impatient, as I didn't have time to wait for a response, I decided to take a more direct approach. In between classes I'd ride my bike around the city and visit each school individually (I couldn't afford to spend all my money on subway trips).
I wanted to put complex characters in high stakes, all or nothing situations. Providing a sense of urgency that forces them to act quickly.
Before visiting, I'd research all faculty names, etc. and tell the front desk that I had scheduled an appointment with them days before. I learned this after every school would typically ask five words… "Do you have an appointment?" When it worked, the coach's would have me come to the practices and pitch the girls myself. Sometimes the team appeared interested, sometimes no one listened. More often than not, everyone wanted to play the extras. Less commitment, more basketball I guess. I met Joya Mcfarland after visiting well over 20 schools. The coach said she had some players interested in the project. I went all the way to a college in Queens to pay a visit. By this time, I'd become quite seasoned on my pitch. The moment I saw Joya I knew she was perfect. I was concerned about how I was going to sell it to her, but Joya actually seemed more excited/passionate about the project than I was. So I told her to come by and audition.
Knowing I'd have to schedule a solid cast around her, I held group auditions. I needed experienced actors only. Joya would be the only exception. I needed her to be a great ball player at the very least. I had Joya stay longer so that I could see how she paired with the different actors I was considering. Alexander Mulzac, who played Coach Pratt, was already a definite for me. I wrote the coach with him in mind. I needed her rival teammate to be outstanding. She needed to be bold, eccentric and fierce. Opposite to Joya's (Brianna) introverted and reclusive demeanor. Christina Catechis (Shannon) definitely brought that and Joya felt it. Once the more difficult roles were out the way, getting the rest of the cast came together as we neared the shoot dates. I thought the extras would be the most challenging, but they all seemed thrilled to be a part of the project. Throwing themselves at the opportunity.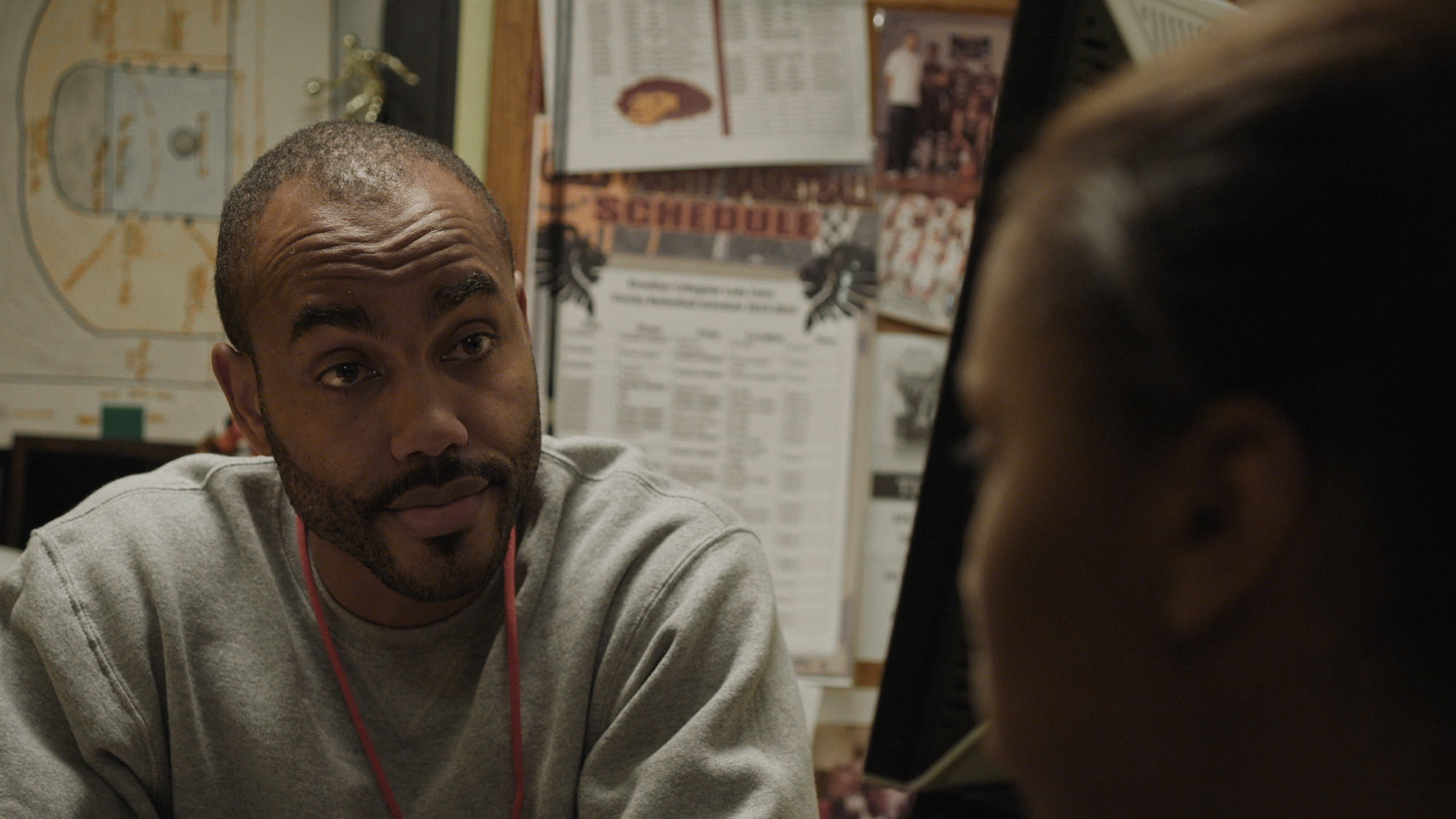 Ironically, Joya was by far the most skilled athlete on the court, but we had to make it seem like Christina was better. It was weird having Joya take it down a couple notches. But Christina was a decent ball player too and could definitely hold her own. When I auditioned Joya and Christina, I had them play one on one against each other. Joya was obviously much better, considering she played Division 2 college ball, but Christina had the moves to pull it off on screen.
I knew I had to design plays that would perfectly suit the two styles of play. Something to sell the idea that Christina was this incredible basketball player – one that could beat out Joya for the top spot. Christina had a good shot, so I felt it would be important for her to be the shooter, while Joya was more like the driving type. I think if you pay very close attention to the basketball scenes, you'll notice Joya is smoother on the court. However, Christina's character has this almost larger than life attitude and her aggression dominates your attention. You wouldn't think twice about how her basketball abilities pair with Joya's.
As Joya had never acted before we took a more personal approach. She and I would discuss some of the things she went through as a player and we tried to relate those experiences to her character. I took out some of the dialogue as well since I felt many of the emotions in this film could be conveyed without it and this would be more powerful long-term. I think any athlete could relate. Especially when surrounded by experienced actors. In the dinner scene with Sherri Shepherd and Lyn Alicia Henderson, they really brought it. The intensity and pressure in their voices ignited a great fear in Joya. I remember after a great take Joya exclaimed, "Man I really felt that!"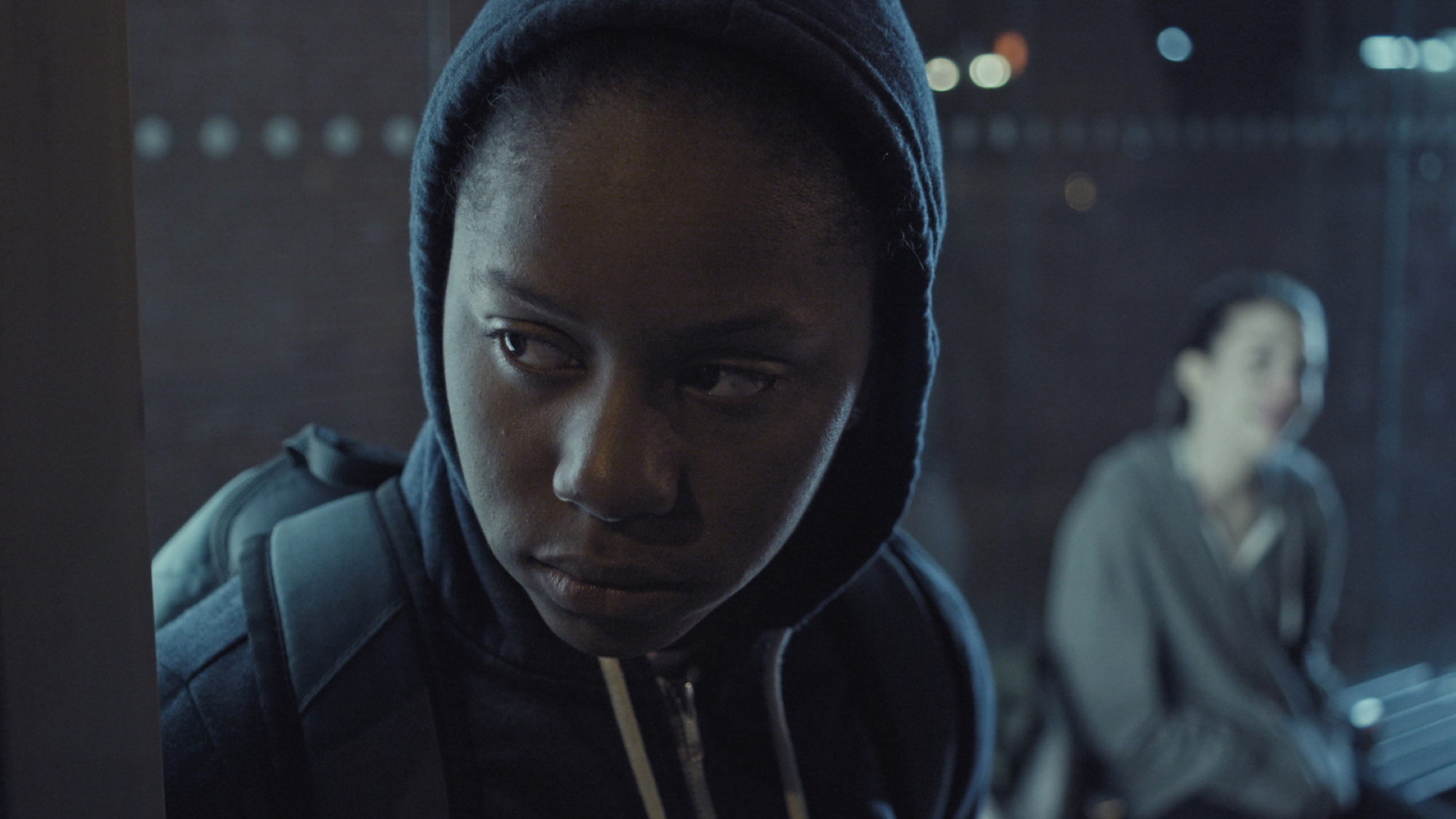 We had 6 days to make the film and over five plus locations. My mind was running wild. I learned a great deal on this shoot. This was a test of my endurance and ability as a filmmaker. Just weeks before, I thought I had everything in place. But of course, MURPHY'S LAW. Anything that could go wrong, would go wrong. Everything seemed to fall apart at the last minute and at the same time. All main producers I had on board dropped out for various reasons. Pre-Production documents that were supposed to be completed were not filled out, my production hadn't yet been approved by insurance, crew had not been confirmed — not to mention, two days before the shoot, I lost my primary location. Which took weeks to snag.
This was a test of my endurance and ability as a filmmaker.
I was left with a mess. I hadn't even started shooting and I was exhausted. Surviving on no more than 3 hours of sleep a day to finish everything on time. This taught me a valuable lesson. See the vision through. there's always a way. I never lost hope. I felt destined to finish this film. The story paralleled with my own life. As her pressures coincided with mine in a lot of ways. If I didn't get approved/make this film, I wouldn't graduate. Which would require another semester, more loans and more debt. I refused to let this happen and I felt a change in me. After getting through pre-pro mayhem, I was ready to make the best film I possibly could. Of course, the struggles didn't stop there.
Another lesson: Don't shoot a sports drama with one camera. We shot with a Sony F5 camera package but didn't think to rent another. It was a bit of a nightmare and I definitely struggled to cut shots that I felt were important to the flow of the film. We only had the gym for two nights, as school was still in session. From 6pm-6am, we had to make the best use of our time. And 8 hours of basketball, back to back, through the night is no easy feat. With multiple cameras, we could have given ourselves more time to light the space and plan the scenes. But we didn't really have it in budget either. Not all the girls knew how to play basketball, but they had the look. Given some of the player's inexperience and our lack of cameras, I decided to stick with more closeups. This would also help in heightening the tension, in addition to concealing any potential continuity errors.
I knew music/score would play a vital role in the film. Composer Eli Evnen (a frequent collaborator) wrote an incredible percussion for the film. I wanted something as intense as Whiplash. The musical addition brought something new and raw to the film. Incorporating the heavy percussion definitely helped in establishing the emotional tone and pressure of scenes. There would be a lot of power in few words and a central focus on body language.
Over the last year, I've been producing/directing music videos and commercials. It's been a great experience but I'd like to begin working on more narratives again. I've been writing a few ideas for television and film. Mostly treatments. I recently finished writing six episodes of a dark comedy television series. Music related. It can expand into multiple seasons or live on its own. Still deciding the best course of action with that one. I'm also in the midst of writing a television pilot that I'm very excited about. Still in the early stages, but I can already tell this will be a great one. Over the summer I'd like to make a couple more short films.