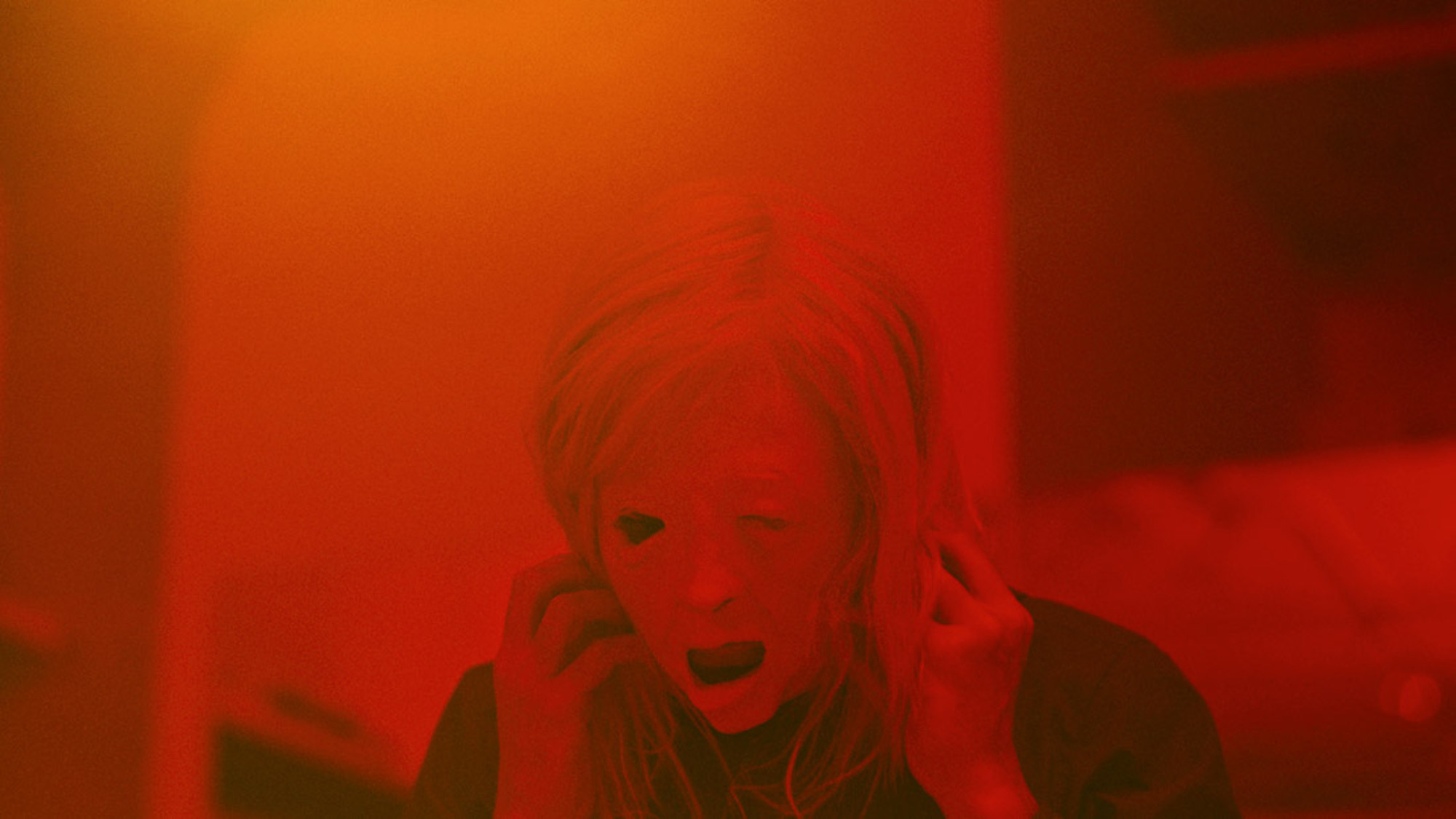 Even in a year such as this, there is still an impressive amount of indelible cinema to gush over. With film festivals digitising themselves (for the time being), access to exciting new festival-exclusive releases has actually never been easier. In fact, I've covered more festivals this year than I have any previous year, and all from the comfort of my sofa. It's not the same as being in the hustle and bustle of the festival jungle but it's been a lovely treat during a tumultuous year. 2020 has also seen some really inspiring stories in the independent filmmaking scene, the most obvious being the genesis of my pick for number one.
Honourable mentions:
The Invisible Man, Weathering With You, Relic, The Truth.
10. CLAPBOARD JUNGLE | Justin McConnell
Clapboard Jungle chronicles five years in the filmmaking life of independent horror director Justin McConnell. In what could easily be a self-aggrandising story, McConnell turns his narrative into an enlightening document on the process of film financing, production and distribution. There is no gloss here, this is a 'warts and all' story of independent filmmaking. An important and informative tome of knowledge for any aspiring filmmaker.
9. BLOODY NOSE, EMPTY POCKETS | Bill Ross & Turner Ross
Over the summer I finished my MA Dissertation on the connections between jazz and improvisation in cinema, particularly in the late 50s and early 60s. It was a lovely excuse to write about one of my favourite filmmakers John Cassavetes and his approach to filmmaking. Cassavetes' style of direct cinema very much seems present in the work of Bill and Turner Ross and their film Bloody Nose, Empty Pockets. A rigorous and free-flowing experiment of existentialism set on the closing night of a Las Vegas dive bar. I was lucky enough to speak with the Ross Brothers about their film for DN and how they created their version of direct cinema.
8. SHIRLEY | Josephine Decker
During the first lockdown I found myself reading a lot and one the first books I read was Shirley Jackson's The Lottery and Other Stories. I really enjoyed it, I loved Jackson's knack for channeling everyday horror. It wasn't about exterior monsters or ghosts from another dimension. This was the horror of people, of who we are and how we behave. Decker captures this approach into her dramatisation of Jackson's own life, chronicling the relationship between her husband and a couple that move into their home. It's a strange and sizzling potboiler that creeps its way under your skin. Elizabeth Moss is incredible as always as Jackson and Michael Stuhlbarg is brilliantly cast as her seemingly together husband.
7. ON THE ROCKS | Sofia Coppola
A great Saturday-night watch. I love how Coppola captures New York, you really get a sense of the fast pace of living in the background of each scene. Bill Murray is as charming as ever but Rashida Jones is the star. A brilliant portrayal of subtle neuroses which builds into a hilarious finale. Couldn't help but think of Billy Wilder when watching this either. The kind of film that revels in its characters, letting them be silly and fail whilst subtly reaching out to each other.
6. MATTHIAS & MAXIME | Xavier Dolan
I haven't seen The Death and Life of John F. Donovan yet but I also didn't seem to dislike It's Only the End of the World as much as other people. I have a fondness for Dolan's energetic and fractious dramas. Matthias & Maxime, however, feels very much like a return to a safer artistic space. A film about longing and youthful confusion is in Dolan's wheelhouse at this point. But it's still a beautiful film with heartbreaking energy and some great moments. Plus, Harris Dickinson turns in maybe the comedy performance of the year?
5. A BEAUTIFUL DAY IN THE NEIGHBOURHOOD | Marielle Heller
Not the film I thought it was going to be. Heller and Hanks' film is a beautiful testament to kindness and also about the myth of adulthood. My favourite cinematic moment of the year is between Lloyd and Mr. Rogers in a diner where Fred asks him to take a minute and reflect on the people in his own life who have helped him become who he is. Heller lets this play out in real time. It's an astonishing moment and a perfect example of how powerful a cinematic/existential pause can be.
4. HIS HOUSE | Remi Weekes
The surprise of the year? I was reading Sight & Sound and saw this casually mentioned in their reviews and thought that it sounded up my street. What's most striking about Remi Weekes' story of two immigrants who assimilate into UK society is how Weekes blends horror and fantasy with British social-realism. A triumphant example of how to take control of cinema's potential and push the form to create something truly terrifying, heartbreaking and unexpected. Can't wait to see what he makes next.
3. SMALL AXE | Steve McQueen
Steve McQueen is on fire. A director who is yet to make a film that isn't brilliant, and then he causally rock up in 2020 with five creatively differing yet equally essential films. Are they films? Are they TV? Who cares. They're as gripping, important and incendiary as anything you'll watch in any format in 2020. My highlight was Red, White and Blue, the John Boyega-starring police drama. Boyega delivers a passionate performance which, given the star's prominence as part of the BLM movement, hits you straight in the chest. McQueen's direction in each of these film hits with pinpoint precision, capturing moments of searing vitality and saddening frustration.
2. POSSESSOR | Brandon Cronenberg
As a horror fan I don't think I saw anything in 2020 that twisted my brain quite like Brandon Cronenberg's Possessor. It's a nightmarish and psychological body horror that follows a group of assassins who can jack into the minds and bodies of other people in order to enact murders. Grounded by two brilliant performances from Andrea Riseborough and Christopher Abbott, Possessor proves to be an ultra-violent, tense and exhilarating spectacle that sees Cronenberg live up to his legendary father's name.
1. HOST | Rob Savage
You can't talk about the year in film without mentioning Rob Savage's Host. Easily the defining film of the year, Savage's Zoom-set desktop horror is terrifying, innovative and was impressively made entirely during the UK's first lockdown. A film which is both thrilling entertainment and a testament to the power of creativity in trying times. I was fortunate enough to chat to Savage, before he went off to work with Sam Raimi and Blumhouse, about how he turned a tumultuous worldwide moment into the most inspiring filmmaking story of the year.
You can check out the rest of team DN's Top Ten picks here.