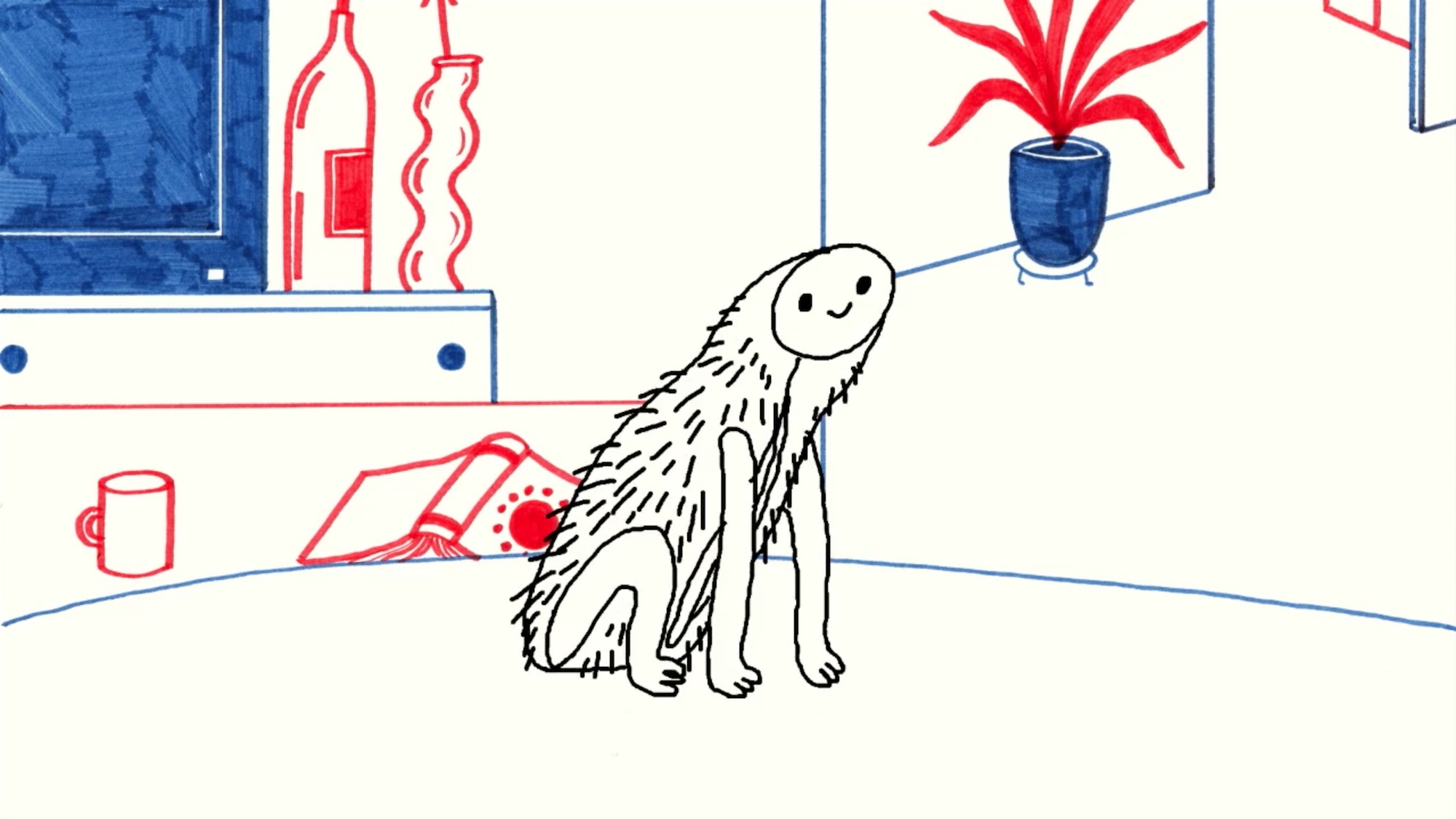 A film we first had our eye on back when we covered the 23rd Encounters Short Film & Animation Film Festival in Bristol last year. Renata Gasiorowska's humorous, but by no means distasteful, animated short Pussy ( Cipka) is a vibrant and refreshing take on one girl's evening act of solo pleasure. It's a short that carries a lot of vitality in today's climate of gender and sexuality discussion, and one which embraces desires, instincts and, above all else, liberation. We spoke with Renata as part of Pussy's inclusion in Peccadillo Pictures' latest instalment of Girls On Film about her development process, the audience reaction so far and offending teachers.
Where did the idea for Pussy come from?
I wanted to make erotic film and when I started doodling and thinking I really quickly got an idea to make a film about masturbation. The pussy character naturally appeared in my drawings and sketches and I thought this can be a funny, relatable erotic comedy but also more general story about liberation. I was inspired by some internet 'guides' I found on sex-positive blogs and websites about female masturbation. Some of them advised to take a bath, light candles and create a suitable mood and treat your solo session as 'a date with yourself'. I didn't want to ridicule this whole idea, since it can indeed be a useful help and encouragement for people who are too ashamed to masturbate for various reasons, but I found it interesting as a starting point for the comedy. So, my girl tries to have this beautiful sexy alone time but she is too clumsy and distracted and everything goes in an unexpected direction.
A teenage school group accidentally came to a screening in a small Polish town and the teachers were super offended and it almost ended up being a tiny scandal!
With that in mind, how are audiences reacting to it?
So far, I've mostly heard from people at film festivals and I was surprised with many positive responses. Some people even said the film was educational. Some people wanted to show it to older kids. One time, a teenage school group accidentally came to a screening in a small Polish town and the teachers were super offended (I wasn't there but I really hope those teens could watch it until the end) and it almost ended up being a tiny scandal! So far, so great!
Could you talk about your stylistic choice, why did you opt for this particular type of animation?
2D hand drawn animation is my favourite technique. I wanted wobbly lines, smooth animation and cartoonish 'gummy' bodies that can be deformed for comedic effect. I try to make characters and art as simple as possible, but still charming. The backgrounds are very minimalistic because I didn't want them to distract viewers from the characters. The orgasm scene is abstract and very much inspired by Norman McLaren.
Pussy is included on the latest Girls on Film, a selection of shorts specifically highlighting queer women. What are your thoughts on the state of queer cinema at the moment? And, more broadly, what mainstream cinema can be doing to better represent LGBTQ people?
I admit, I never thought about Pussy as queer film or having specifically queer themes, more like general feminist and human themes I guess? But I see how feminism, sexual liberation, rejecting the typical male gaze, owning your body and sexuality and exploring it on your own terms align with LGBTQ+ themes. I think there is already no more excuse in the modern world for not including all kinds of interesting LGBTQ+ characters in mainstream movies, series or games, similarly to not including capable, complex women. Straight and cisgendered creators can really avoid lazy screenwriting and put more research into their work, writers working in teams include LGBTQ+ people and so on, and LGBTQ+ artists being empowered to make films and other art about whatever they like and show the world from their point of view.
Pussy is available to watch as part of Peccadillo Pictures' Girls on Film 3: Goddesses collection available here.